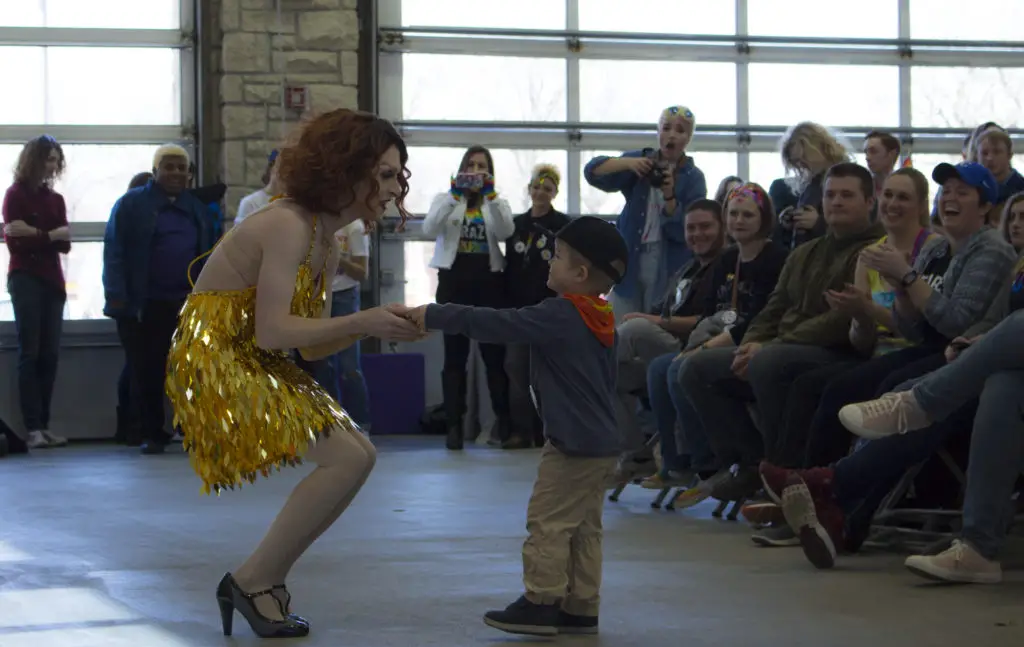 Younger participants in Saturday's Little Apple Pride celebration at City Park may take for granted that the event was held for its ninth year.
But one Manhattan born-and-raised resident remembers a time when such a day of public festivities would've been fantasy.
"I came out as gay in 1976 at the age of 19, right here in Manhattan — I was born over here across the street," Kevin Stilley said. "To think of something like this going on then — yeah, not even on the radar. So to see young people able to come out an be themselves in a safe space is huge."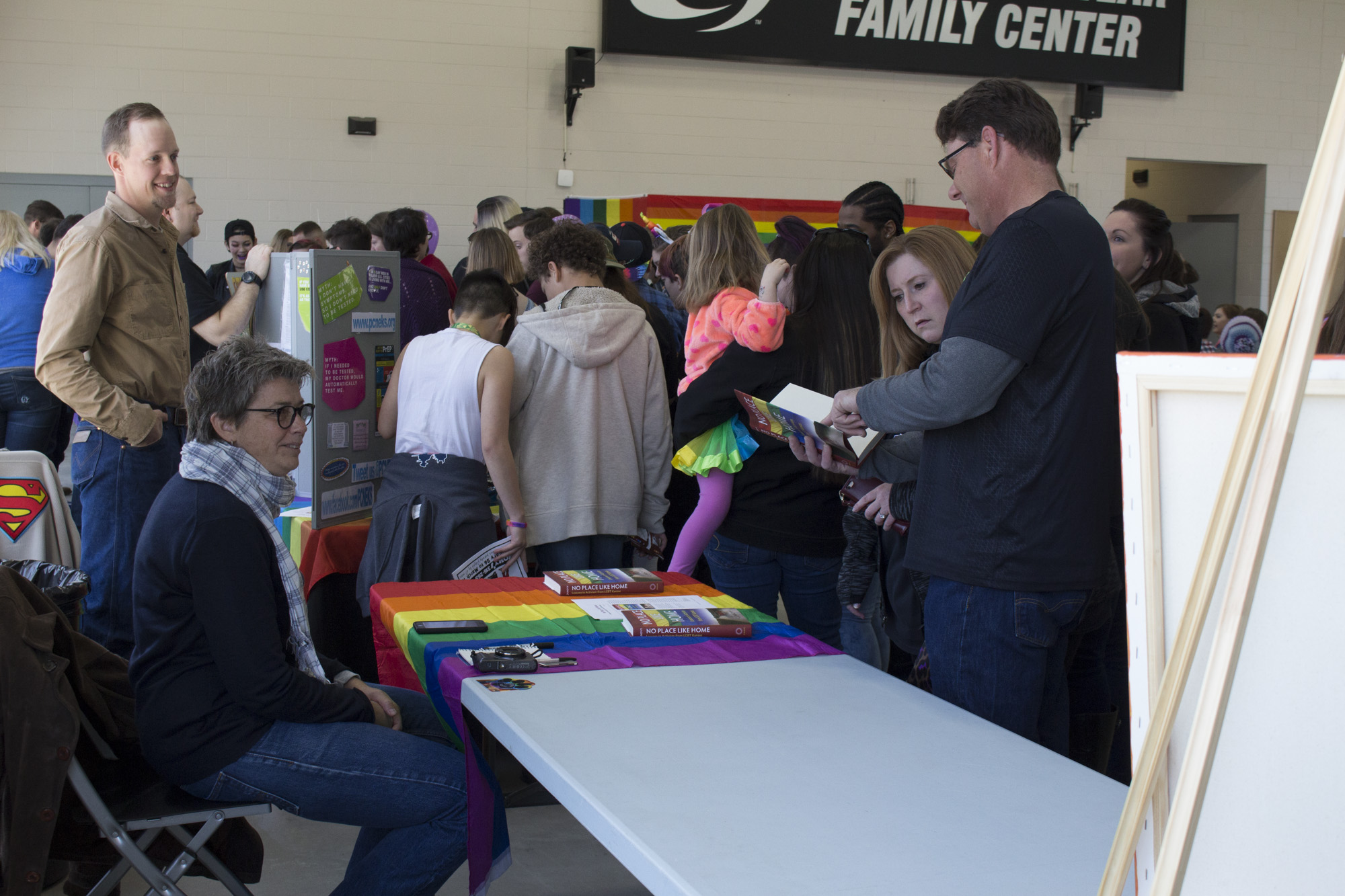 K-State's Sexuality and Gender Alliance hosted the event to show support and "homegrown pride" for the LGBTQ community in the Little Apple. Little Apple Pride Parade, SAGA, and the KSU LGBT Resource Center were also sponsors.
"I really think that this organization and our events really help our community feel welcome in this space," said SAGA president Adam Carr. "Pride is just a space for us to be able to come together and say, 'We're here, we're queer, and we're just like everybody else —  we all like to have fun."
Little Apple Pride was held at Wefald Pavilion in City Park. Festivities started at 1 p.m. There were booths that included outreach organizations and information, as well as a sitting area in the middle of the pavilion for everyone to sit and wait for the Amateur Drag Show.
C.J. Janovy, author of "No Place Like Home: Lessons In Activism From LGBT Kansas,"  was sitting at one of the booths, having just published her book this year.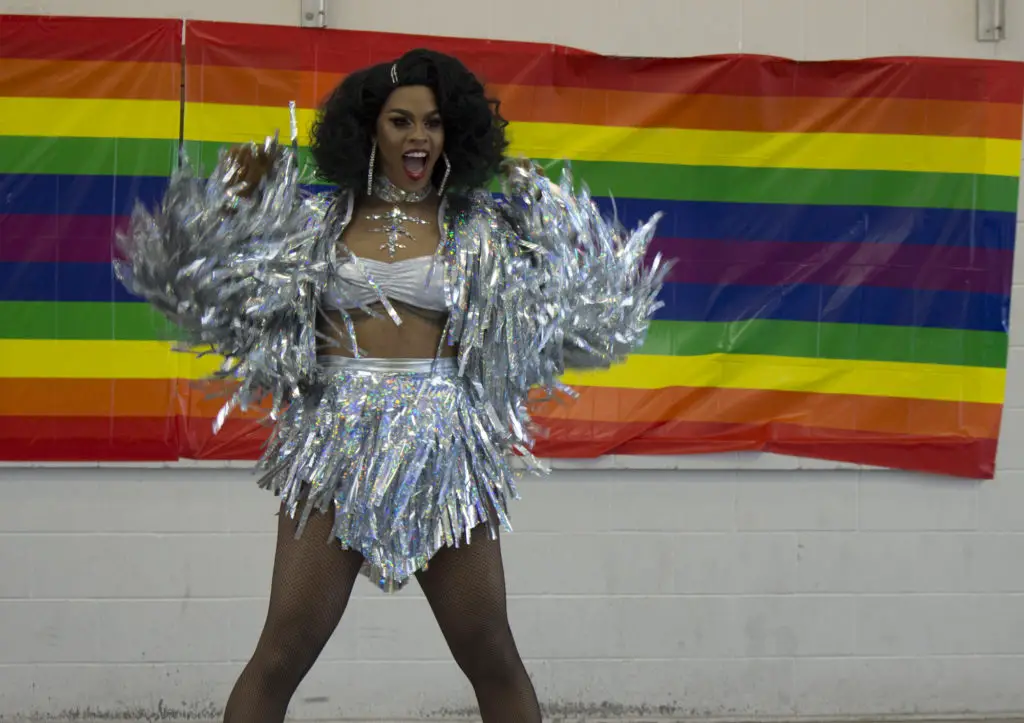 "When I started reporting for this book, I would come to Manhattan and I would come to Pride events put on by the community here, and people told me their stories,"  Janovy said. "(I was told) about what its like to be LGBTQ in Kansas. What struggles they've over come and what allies they've made, and what friends they've made. And when the larger community hears the stories of LGBTQ people, and realizes how much we have in common and how beautiful these people are, it really helps build understanding for we're all Kansans."
Stilley, who's also a community advocate for SAGA, said the region is more accepting than many outside of it would believe.
"I always tell people that Manhattan, Riley County — even most of Kansas — is much more progressive than people give it credit for, and I think this proves it," he said. "And I think it lets those of us in the city — and I think we are in a majority — that do feel everyone deserves equal rights and an equal shake to just put it out in the open that yeah, this is Manhattan."
Other Little Apple Pride festivities included a Pride Ball and an after party at Kite's in Aggieville.