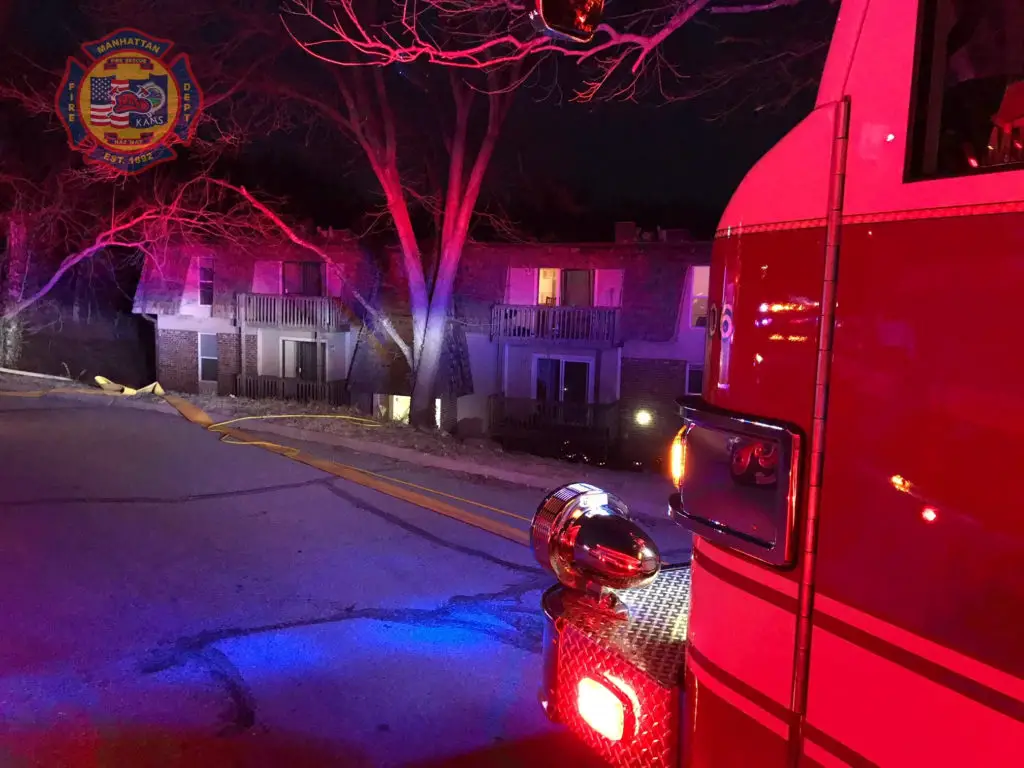 The Manhattan Fire Department was dispatched to 704 Dondee Drive in Manhattan for a report of a structure fire Thursday evening just after 8 p.m. Upon arrival, crews found a three-story apartment building with a fire on the second floor. Crews entered the building and extinguished a kitchen fire in less than 10 minutes. A total of 18 firefighters responded on 5 fire apparatus with the last units clearing at 10 p.m.
Multiple residents evacuated prior to fire department arrival. One resident was evaluated on the scene by Riley County EMS. The American Red Cross responded to the scene to assist a displaced occupant.
The structure is a three-story 12 unit apartment building. Loss is estimated at $15,000 to the structure and $5,000 to the contents. The owner is listed as Yvonne Holthaus of Manhattan. The fire cause was accidental due to unattended cooking.