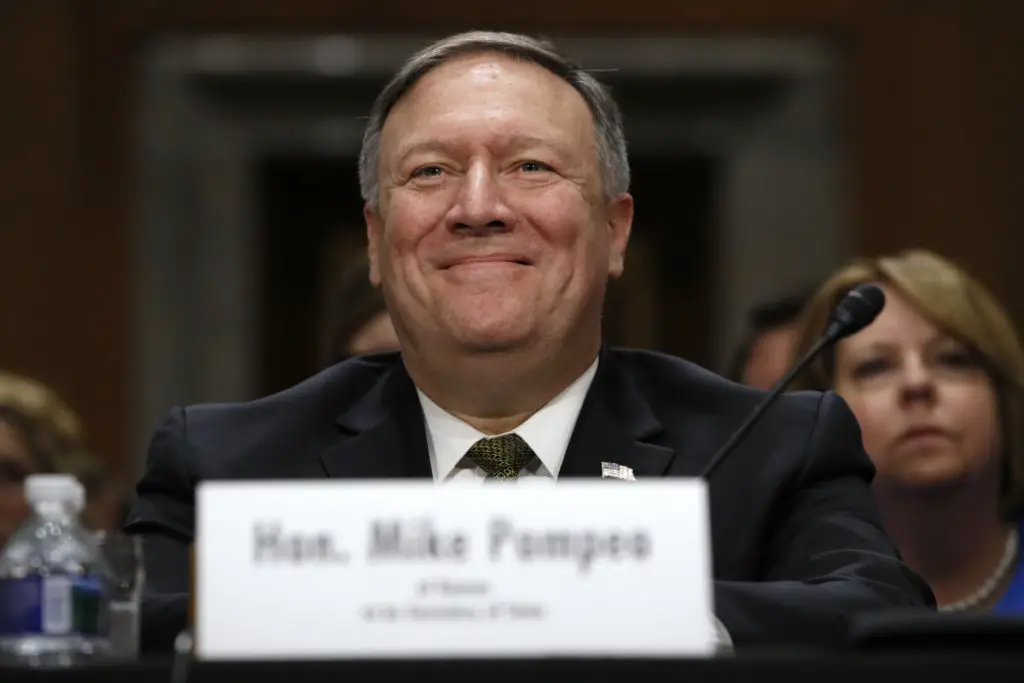 WASHINGTON — Mike Pompeo has been sworn is as secretary of state.
Supreme Court Justice Samuel Alito swore Pompeo in Thursday afternoon at the Supreme Court.
From there, Pompeo was expected to rush to Andrews Air Force Base, where an aircraft was waiting to whisk him to Europe for his first trip as secretary. Pompeo is expected to travel to Brussels before heading on to the Middle East.
The Republican, who identified with its Tea Party wing, served as a member of the United States House of Representatives for Kansas's 4th congressional district from 2011-2017.
Pompeo's nomination was confirmed by the Senate earlier Thursday on a 57-42 vote. It was one of the slimmest margins for the job in recent history.
President Donald Trump applauded the confirmation of his former CIA director as secretary of state, calling him a "patriot."