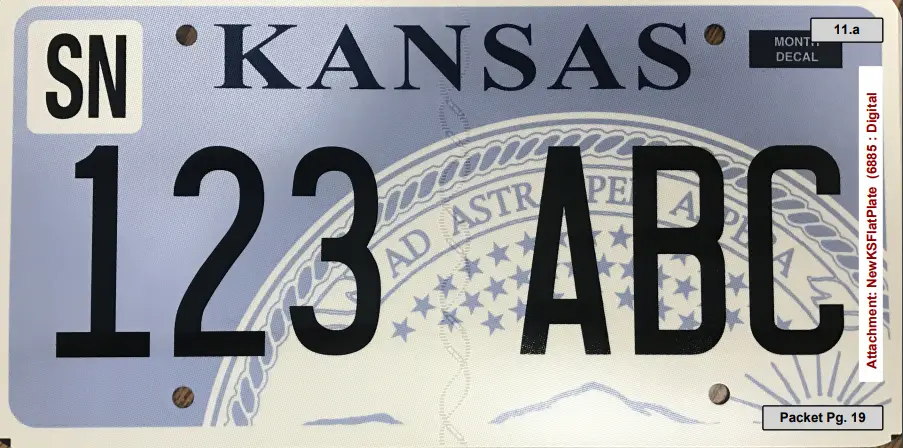 The process for getting a new license plate in Kansas will change on August 1.
Riley County Treasurer Shilo Heger told county commissioners Monday customers will receive a 30-day tag rather a new plate that visit. She said the plates will arrive 8-10 days later.
Heger said the process is part of the state's Digital License Plate Project.  The project is in place to save money for the state. She said there is currently over $1 million in excess plate inventory throughout the state.  This new process will not have an excess of inventory produced, instead the plates will be made on demand.
"Anytime a new license plate comes out, they have to print so many of that plate so that each county has enough to hand out," Heger said. "There are a lot of those plates that they have produced a lot of inventory for, but they don't sell as many."
Heger said the state has halted sending out new license plates in the hope that the excess tags are used up.
As for the new look, Heger said they will be flat and the alphanumeric characters will be black instead of blue.  She said law enforcement agencies say these new plates are easier to spot, even at night.
The design of the plate will remain the same, just the characters and the plate itself will change.
Heger added that personal plate production will halt on April 27 and resume on Aug. 1.