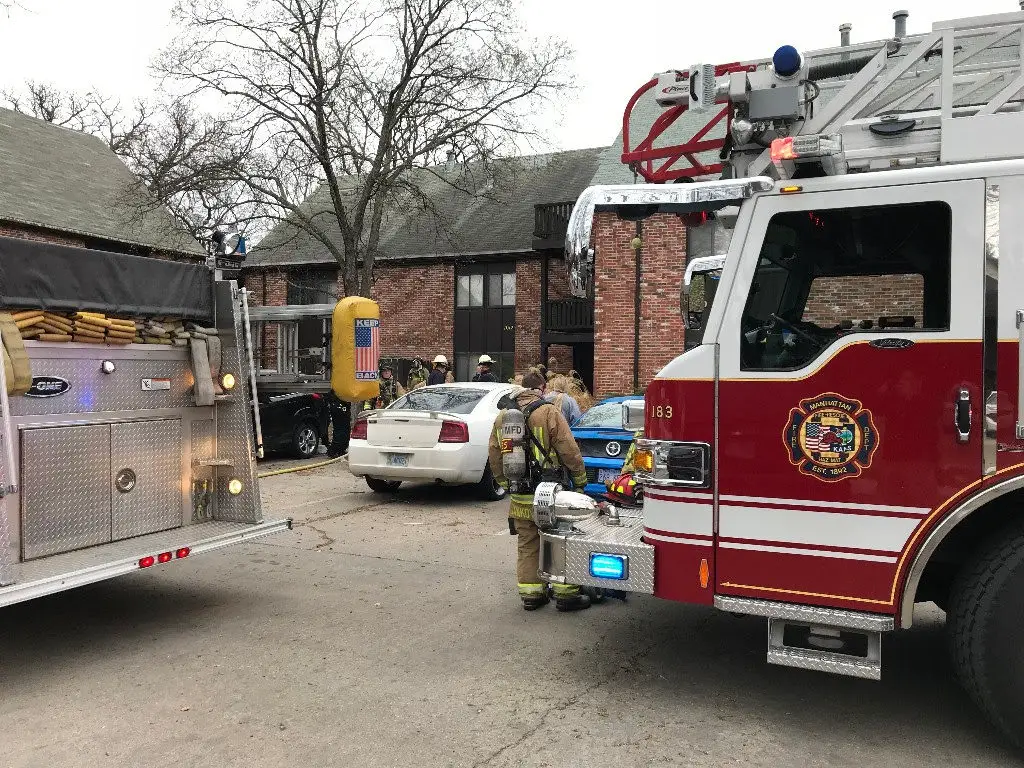 The Manhattan Fire Department was dispatched to 1010 Garden Way for a report of a structure fire just before 9 a.m. Wednesday morning, according to a press release from MFD.
Upon arrival, crews found a three-story apartment building with smoke showing from Apartment A. The fire was quickly contained in less than 10 minutes. There was no one inside the apartment that had the fire and all other occupants exited prior to fire department arrival. Crews were able to remove two dogs and were able to resuscitate them. A total of 19 firefighters responded on 5 fire apparatus with the last units still on scene at the time of this release.
The building is a three-story, six-unit apartment building. All occupants were able to return to their apartments, other than Apartment A where the fire occurred. Loss is estimated at $5,000 to contents and $25,000 to the structure. The owner is listed as 3SC Venture I LLC of Liberty, Missouri. The fire cause is under investigation, but preliminary investigation appears to indicate it was accidental.
Great news! Ducky and Lila are doing well after being pulled out of an apartment fire this morning. Thanks to @cityofmhk animal control and @KSUCVM for assisting. Video posted with owner permission. pic.twitter.com/2kUW7U4thC

— Manhattan Fire (@ManhattanFD) April 18, 2018
Riley County Police Department, Riley County Emergency Medical Service, and City of Manhattan Animal Control assisted at the scene.