Updated: Thursday, 2:11 p.m.
Riley County Commissioner Ben Wilson announced Thursday he will not be seeking a second term.
"After much consideration, I have decided not to run for reelection or for any other office this year," Wilson declared during Thursday morning's county commission meeting in Manhattan. "I have greatly enjoyed working with the county commission and our amazing county staff. It's been a great experience overall for me and I loved it."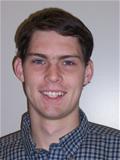 Wilson, a Republican, represents Riley County's First District. It encompasses the southern portion of the county including the city of Manhattan, Ogden and much of Fort Riley.
Wilson was first elected in 2014 at the age of 21 before the music major graduated from K-State. Wilson's family moved to the Little Apple from Colorado in 2006 when his dad became the organizing pastor for Christ the Redeemer Church in Manhattan.
Wilson, who is one of 12 siblings, married in 2016. Before he was elected, he interned for former Congressman Tim Huelskamp.
"I've decided to take a break from government, at this time, and pursue full-time work with international student ministry when my term ends in January," Wilson said. "But, I look forward to continuing to work for the good of Riley County in the meantime until then."
Riley County Elections Supervisor Susan Boller told KMAN Manhattan resident John Ford, a Republican, officially filed Thursday.
The deadline for potential candidates to file for county and state elections is Friday.
Aaron Estabrook announced intentions to run for the seat earlier this year and tweeted Thursday afternoon he will be filing paperwork. Because Estabrook is running as an Independent candidate, Boller said he has until Aug. 6 to file.