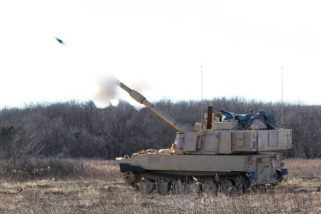 Fort Riley warns of loud noise stemming from a training exercise on select days between June 7 and June 19. Residents are told to expect small arm fire, artillery as well as demolitions.
The exercise known as Gauntlet is part of the 1st Infantry Division commander's Combat Training Center certification program. More than 18,000 soldiers from the 1st Armored Brigade Combat Team, the 1st Combat Aviation Brigade and numerous National Guard and Army Reserve units will participate in the exercise. Gauntlet is designed to "test command and control at all levels in field conditions."
Fort Riley says to expect significant training noise at all hours on June 7, June 11 through June 13, as well as June 17. Visit the Fort Riley "Noise Advisories" page for additional information.