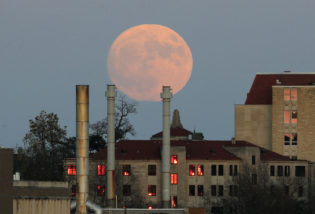 LAWRENCE — Documents released by the University of Kansas show the school paid a $200,000 settlement to a former student who accused his theater professor of sexually assaulting him.
The Lawrence Journal-World filed an open records request and received the documents Monday. The newspaper says the university didn't admit wrongdoing in the confidential agreement signed in August 2017. The settlement was paid in exchange for the student dropping a federal lawsuit against the school.
At the time the student, called John Doe 58, sued the university and professor in 2017, the professor was no longer employed at Kansas. The professor is not identified in the lawsuit.
The lawsuit accused the university of failing to adequately respond and investigate, and then retaliating against the student when he reported the sexual assault.