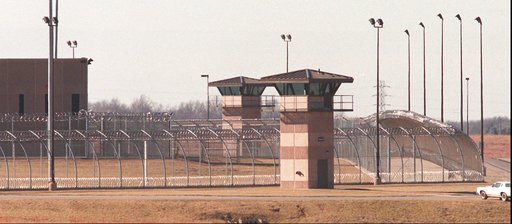 EL DORADO — Officials say inmates broke dozens of windows and set fires during a weekend disturbance at a maximum-security prison in south-central Kansas.
Kansas Department of Corrections spokesman Samir Arif said Monday that nobody was hurt. The disturbance started Sunday afternoon in the recreation yard at the prison in El Dorado and lasted about 4 .5 hours. Between 75 and 150 inmates were involved.
State union president Sarah LaFrenz says a corrections officer who witnessed what happened told her around 40 windows were broken. She said two classrooms had fire and smoke damage. The officer also told LaFrenz that inmates took over radio communication devices.
She says the disturbance began after an inmate on the yard who had refused to comply with instructions was restrained and moved. Arif says prisoners refused to leave the yard and started multiple fires inside the prison. Arif says the prisoners began to surrender about 4.5 hours later. Arif says no one was hurt and that the cause is under investigation. Corrections officials are examining the damage and didn't say what burned.
Arif confirmed there was damage but provided no specifics.
Several disturbances also were reported last year at the prison in El Dorado, including one that led to a five-day lockdown.