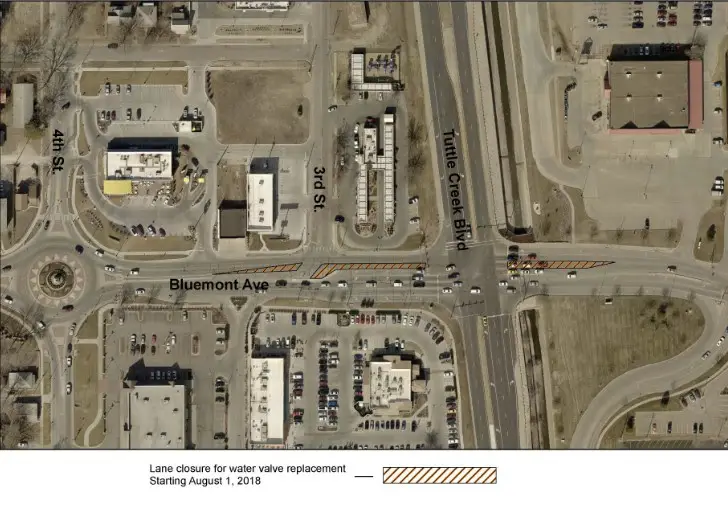 The City of Manhattan is advising residents to anticipate delays on Bluemont Avenue as a result of utilities work starting Thursday, August 2.
The center lane of Bluemont at 3rd Street near the roundabout will be closed for the work. Crews will be cutting through the street to replace water valves.
The work begins Thursday at midnight and is expected to continue until 5 a.m. Friday. City officials wrote in a release that the road will be patched and repaved as soon as possible.
They advise motorists to use extra caution and follow all traffic signs in the work zone.