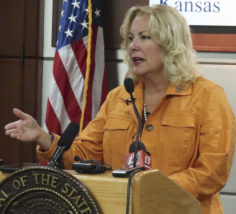 TOPEKA — Kansas' Department for Children and Families is facing criticism from some in the child welfare community over its decision to loosen requirements for some staff positions.
Under new rules, the state will hire people with bachelor's degrees to investigate claims of abuse and neglect. Formerly only licensed social workers were hired for the jobs.
Critics say loosening the restrictions amounts to lowering standards for important jobs that require a high level of knowledge and ethics. State officials note a growing number of children in foster care and high turnover in the investigator jobs, which can be emotionally taxing.
Department for Children and Families Secretary Gina Meier-Hummel did child protection investigations earlier in her career. She says unlicensed employees are capable of doing the work.