Multiple summer infrastructure projects are starting up in the Manhattan area this week.
Riley County announced a few asphalt overlay projects in Keats starting Thursday, July 12. The projects will occur on Reservation Drive, Blue Spruce Lane and Keats Avenue and should be completed in 5 business days – weather permitting. Traffic will be reduced to one lane during construction and county officials are advising drivers to expect delays of up to 15 minutes.
The City of Manhattan is starting concrete street maintenance work this week beginning with Oak Street, west of Westwood Drive to Sunset Zoo. The project is expected to be completed in a month. Only one lane of traffic will be closed at a time for construction and won't block access to the zoo and area homes.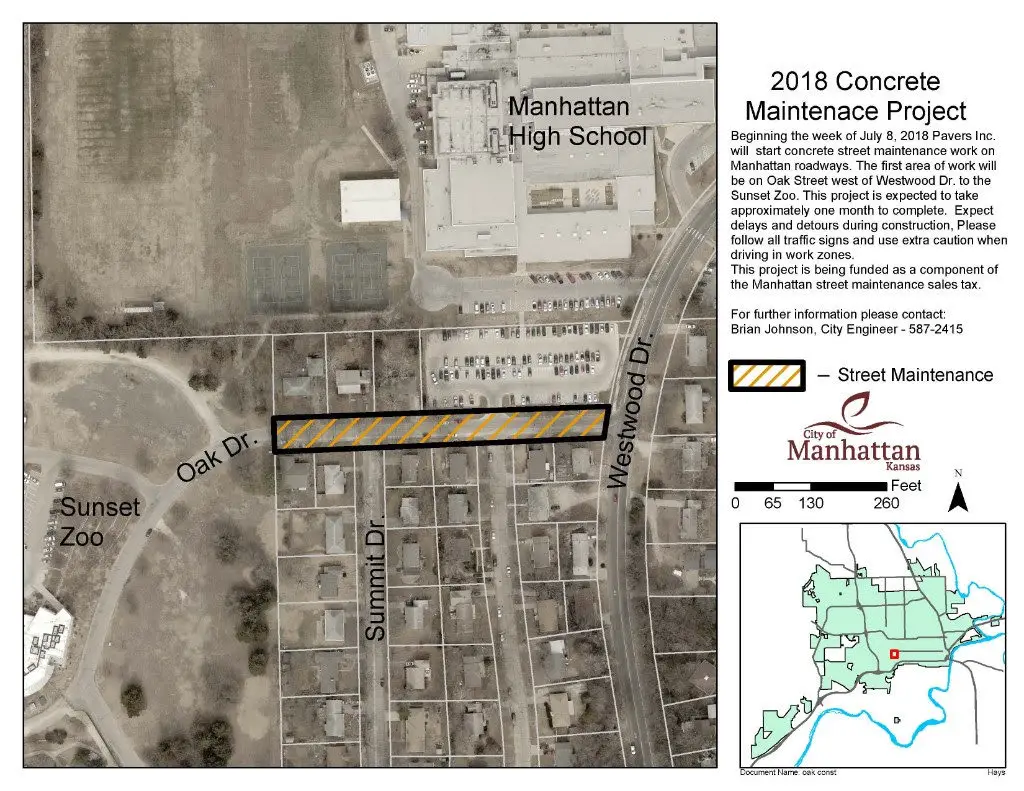 The city will also begin lining sewer mains throughout the summer. The first of these projects starts Thursday, July 12th and will close the outside, westbound land of Anderson Avenue from Woodland to Connecticut for one day. Additional closures on Anderson will be announced as the project continues.
City officials are advising drivers to exercise extra caution in work zones and follow all construction-related signage.