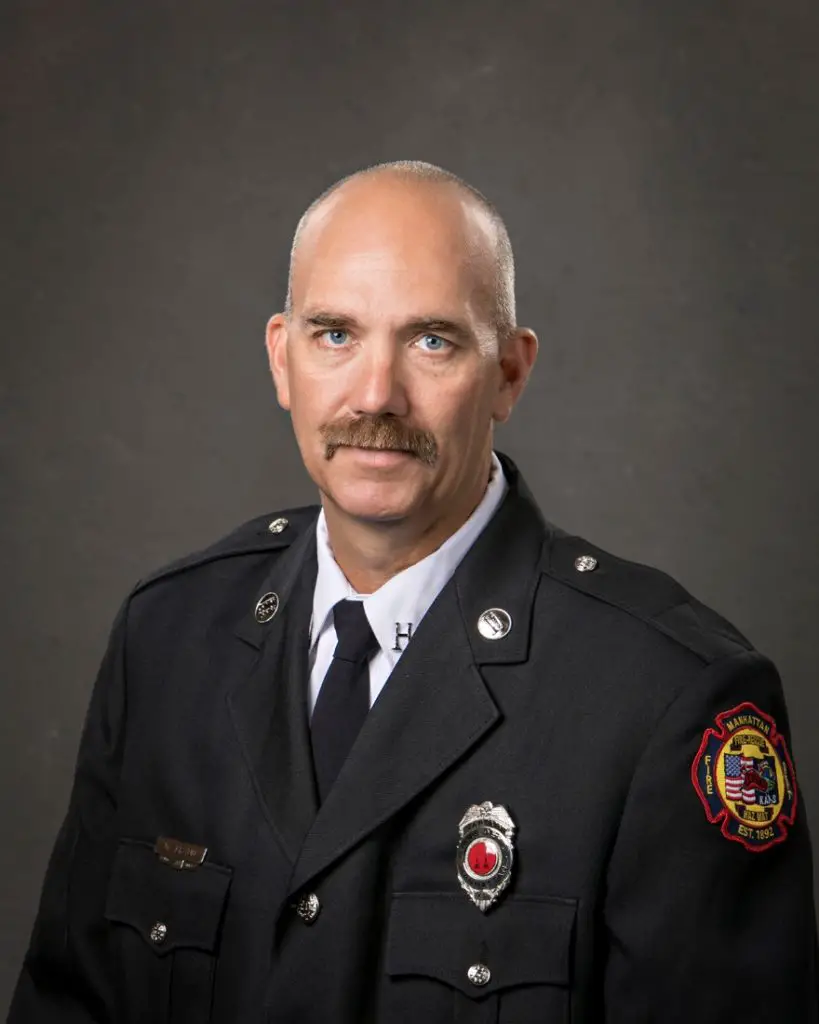 The funeral for Manhattan Fire Department Captain Wayne Braun was held this morning at the Trinity Baptist Church in Wamego.
Braun died Sunday after battling cancer for over two years. Braun started his career at the Manhattan Fire Department in September of 2001. He was promoted to the rank of Driver in 2006 and Captain in 2014.
Braun led his company to his last fire at 2500 Farm Bureau Road on June 29th of this year — his last day on shift.
"Captain Braun was a dedicated firefighter who loved the job, and our Department will miss him dearly," said Fire Chief Scott French. "Our thoughts and prayers go out to his family during this difficult time."
There was a public funeral procession with Captain Braun's final ride in Old Engine 1, honoring his service to the Manhattan Fire Department and the citizens of Manhattan.