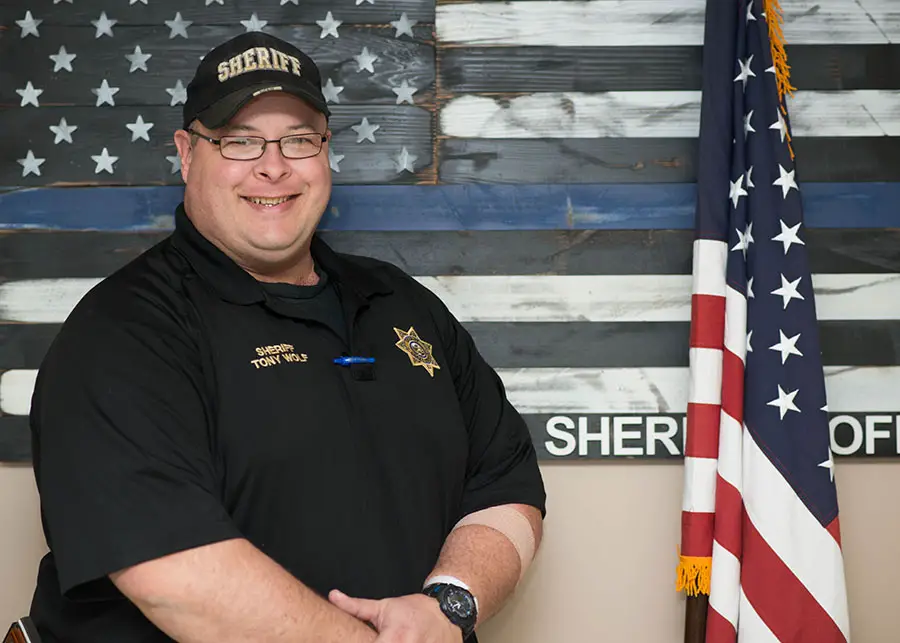 Geary County Sheriff Tony Wolf was arrested this morning by the Kansas Bureau of Investigation on a charge of felony theft and misuse of public funds. He was booked into the Geary County Jail and released on bond. He also has been placed on administrative leave by the department.
Sheriff Wolf is accused of gifting a county-owned firearm to a third and using government money in an unlawful manner.
The KBI investigation into Wolf began in August before being presented to Dickinson County Attorney Andrea Purvis. Purvis was appointed as the special prosecutor on the case and sought a warrant for Wolf's arrest.
No further information is available at this time.