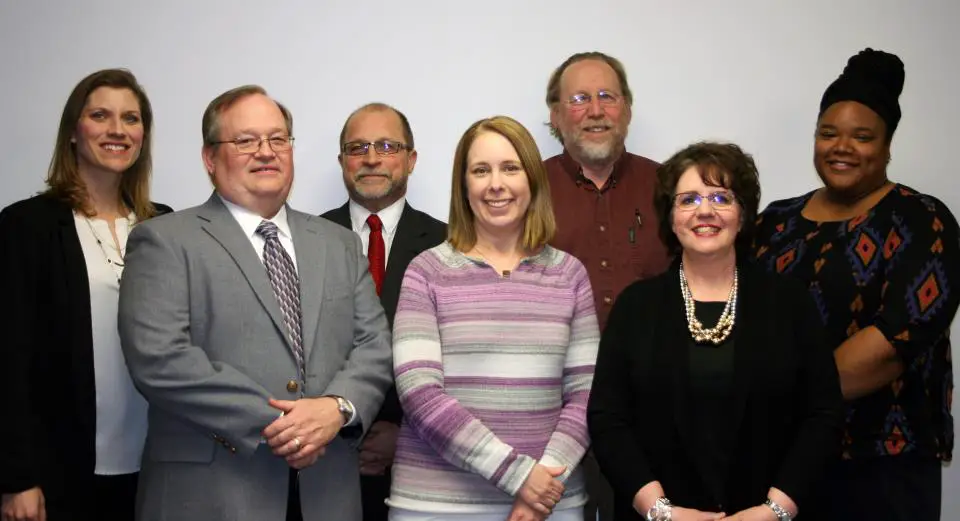 MANHATTAN — The agreement would include an effort for the district to save on energy costs by joining a future wind farm built by Westar at Soldier Creek and tapping into their electricity grid.
Board Member Katrina Lewison initially was hesitant, stating she wanted the school board to come back to this agreement since it would lock in the district for 20 years.
Westar Energy Business Manager of Manhattan Mike Solida told Lewison they would not be able to change the contract since there are other entities already signed on with the current rates.  Director of Business Services Director Lew Faust informed board members of their options.
Board Member Dave Colburn urged the board to move forward now versus later for fear of missing out on the cost-savings opportunity.
The board looked at going with the 75 percent green energy level, but ultimately approved the agreement with 100 percent.
USD 383 board locks in bond interest rate
In other business Wednesday, the school board approved a resolution to confirm the sales of the bonds from Piper Jaffray, locking in the interest rate at 4.02 percent over 20 years, which was actually lower than expected. As a result, it was noted that the district can be more flexible managing the bond issue's mill levy in future years. Dustin Avey with Piper Jaffray explains.
Avey commended the board for getting the bond on the ballot when they did because the state is projecting more bond requests in the near future.
Fliter calls on USD 383 Foundation President to step down
During Wednesday's meeting, board member Leah Fliter called on James Morrison to resign his role as President of the district's public schools foundation after his recent comments publicly opposing the recent comprehensive bond issue, which was approved by voters Nov. 6.
Fliter says the president persisted in public efforts to mislead voters about the proposal which the administration and board supported.
Fliter says she has lost confidence in the president and will be attending the Foundation Board of Directors meeting in January to urge members to reconsider its governing structure.