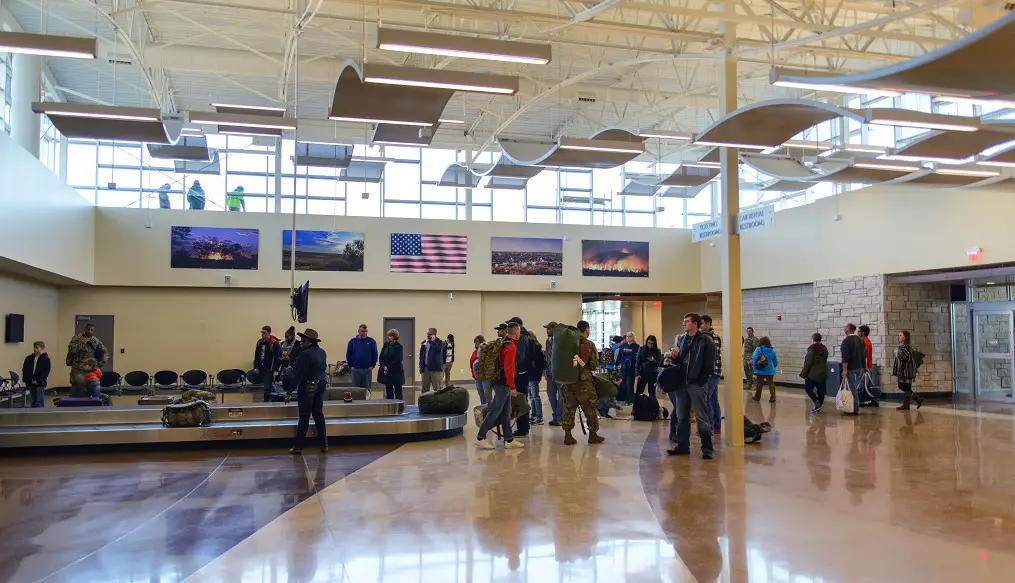 MANHATTAN — The federal government shutdown may be over, but officials at the Manhattan Regional Airport are cautiously monitoring to see if the shutdown had any long-term impacts.
According to a release from the airport Monday, Transportation Security Administration staff who screen passengers prior to boarding their flights, were affected by the shutdown as were a number of federal employees who perform maintenance on weather reporting equipment and navigational aids. Those employees include the National Oceanic and Atmospheric Administration, Federal Aviation Administration Sector Office, FAA Obstruction Evaluation Group and U.S. Fish and Wildlife Services.
Airport Director Jesse Romo says they appreciate the dedication shown by those federal employees, who he says play a critical role in the safe and efficient operation of the airport.
There were no incidents at the Manhattan Regional Airport due to the shutdown, but Romo says they wonder what long-term impacts may be caused if another shutdown occurs in the near term.