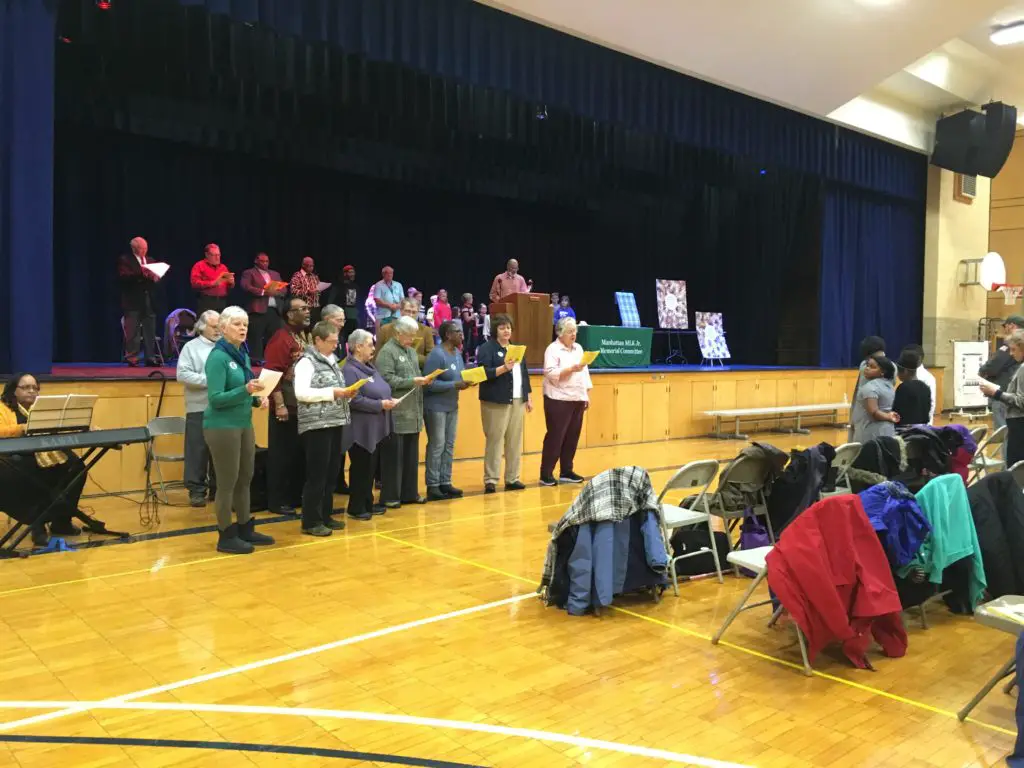 MANHATTAN — The theme for this years  Martin Luther King Jr. Community Celebration and 2019 Art and Writing Contest was a quote from Dr King himself: "We may have all come on different ships, but we're in the same boat now."
Peace Memorial Auditorium served as the backdrop for Saturday's celebration of Dr. King's legacy and the program also allowed for the opportunity to showcase the work of contest winners and present the Spirit of Martin Luther King Jr. Community Service awards.
Saturday's program began with a welcome speech from Mayor Mike Dodson and continued on with an opening prayer and a presentation from the Ogden Elementary School Power Panther Club.
During the program, Corey Williamson, Executive Director of the Kansas State University Student Union gave a speech entitled "More Than the Eye Can See." In which he addressed the sense of belonging and what he believed Dr. King's message would be today.
"To attain the dream of Martin Luther King Jr.," Williamson said. "We must continue on the path to belonging."
Members of the committee presented two Spirit of MLK Jr. community service awards to Marianne Cullers and Pastor Sterling Hudgins and Mrs. Patricia Hudgins.
"Well, for me, coming up in a time where Dr. King was alive, and watching a lot of things he did and the precedent he set for unity and togetherness." Paster Hudgins said. " To be awarded this award, to commemorate the spirit what he did and who he was, is just a phenomenal honor."
The program ended with the announcement of the 2019 Art and Writing contest winners and everyone joining in to sing "We Shall Overcome." With a reception held afterwards.
The festivities honoring Dr. King will continue with; the Prayer breakfast on Monday at 8 a.m. in the Four Points by Sheraton. The MLK Jr. Day of Service will take place Jan. 26 and a wreath laying ceremony at 2 p.m. Feb. 1 at the K-State Student Union.
Photos below by Hailey McClellan/KMAN