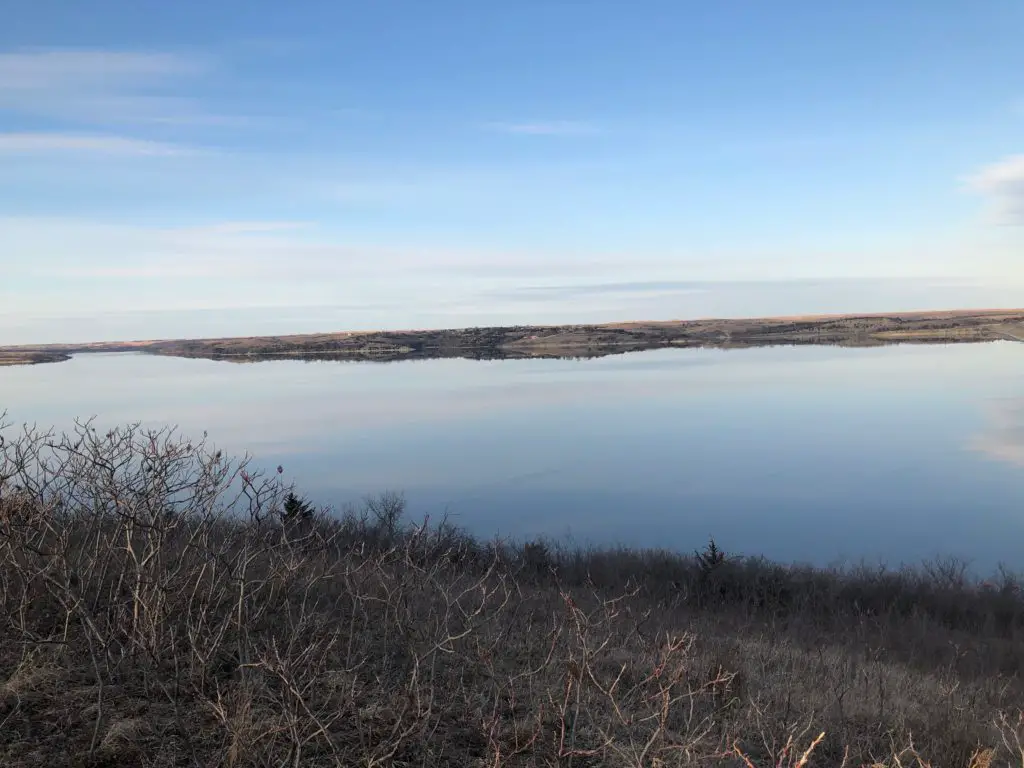 MANHATTAN — Tuttle Creek Lake officials are advising stakeholders – residents, neighbors and area officials to be aware of the reason and need for retaining more water than usual for this time of year in the reservoir.
According to a release from the Army Corps of Engineers, the lake has risen 14 feet since March 9 and continues to rise. Inflow peaked Friday at approximately 48,000 cubic feet per second and inflow is forecast to start slowly declining. Outflow from the dam was also reduced due to downstream flood conditions and is expected to remain at minimum until downstream conditions improve.
As a result, the increase and inflow and minimum outflow will result in lake levels to continue to rise for a minimum of the next two weeks. Officials expect the lake level to rise near an elevation of 1,113.0 feet over the next two weeks. That estimate could be changed based on a number of factors including additional precipitation in the basin and how quickly downstream conditions recede.
Tuttle Creek Cove and Stockdale Parks are scheduled to open April 15. However, most of both parks will be impacted by the elevated lake levels and the scheduled opening has been delayed until April 30. If conditions require a change to this anticipated opening date, additional information will be announced. Several other parks and facilities around the lake will also be impacted.
Information for Tuttle Creek Lake, other lakes in the Kansas City District, as well as stream flow links are available at https://www.nwk.usace.army.mil/Locations/Water-Management/
For additional information, contact the Tuttle Creek Project Office at 785-539-8511 or by email at tuttle.creek@usace.army.mil.