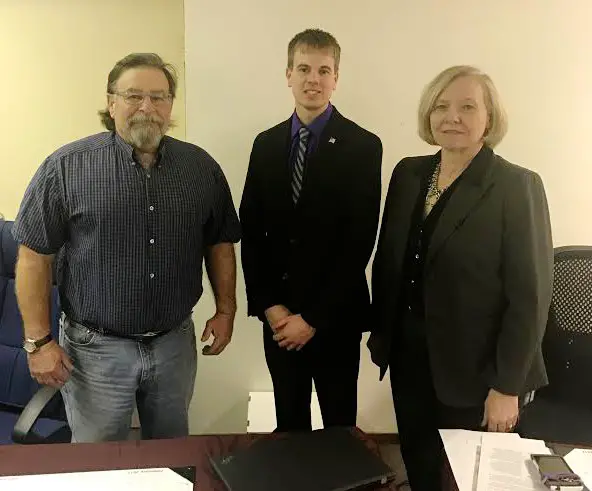 WESTMORELAND — During Monday's Pottawatomie County Commission meeting, a discussion of a speed change proposed by USD 323 Rock Creek Schools took place.
The "school zone" was proposed for Flush Road adjacent to the high school. The proposal asks for the speed limit to change from 55 to 45 mph during specific school hours, and would include flashing beacons to mark the times of the speed change times and area.
The commission agreed it would be easier to change the speed permanently instead of having designated times for school hours and sent their feedback to the school for their evaluation.
The commission also discussed the bids for a new generator for the administration building. The commission received just one bid and ultimately decided to reject the bid and move forward with allowing Pottawatomie County to act as general contractor for the project.
The Pottawatomie County Noxious Weed Department is in the beginning stages of an expansion project. This project is part of the Capital Improvement plan. Director Tim Eisenbarth presented the facility project on paper to the commission.
The Commission decided to table any forward decision on the matter. Pottawatomie County commissioners also heard part two of the transportation portion of the comprehensive plan from Planning and Zoning Officer Stephan Metzger.
Commissioners also heard updates from Public Works Director Peter Clark. They moved forward on three different action items including engineering services for bridge replacement agreement, a contract with Cook, Flatt, and Strobel Engineers for Bridge Inspections, and a city/county agreement with three different cities on a chip seal agreement.