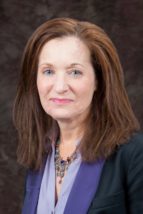 The College of Veterinary Medicine at K-State has a new dean.
Bonnie Rush has been selected for the position according to a press release from the university.
Rush has been serving as interim dean of the college since 2017, and was appointed by Provost and Executive Vice President Charles Taber.
Rush's area of clinical expertise is equine respiratory disease.
She will be charged with leading the college on a variety of fronts including student, faculty and program development, teaching, research and program accreditation .
Rush has been a faculty member at K-State since 1993.
She will take over the dean position on June 16th.