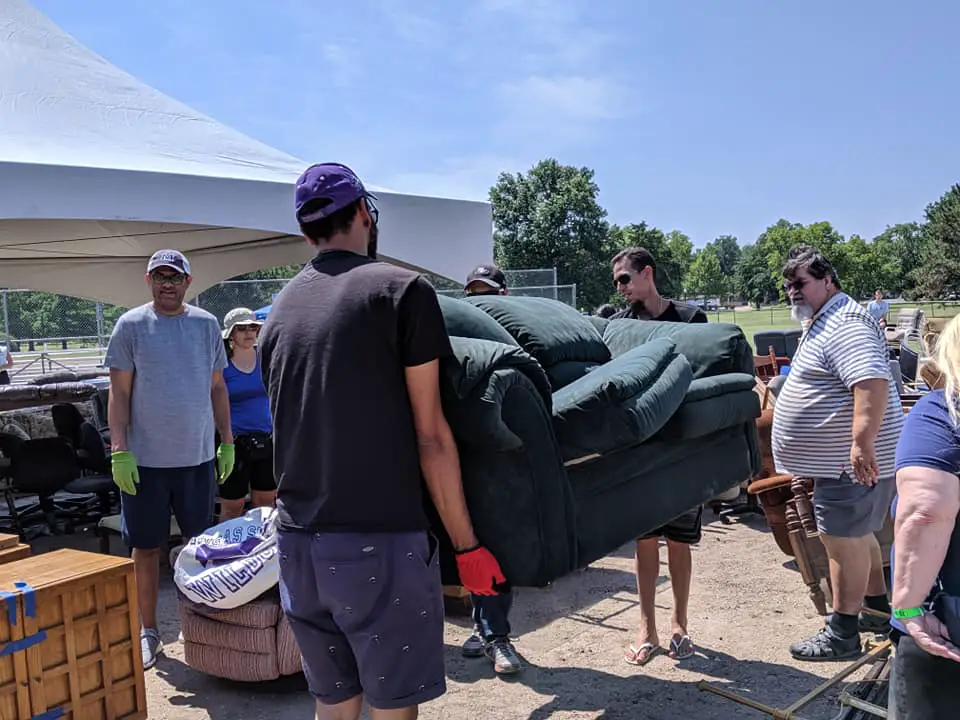 For the 11th year, residents of Manhattan were able to pass forward their unwanted furniture to those looking to complement their current sets at Furniture Amnesty Day and organizers say it looked to be bigger than ever.
The event is sponsored by the City of Manhattan, the Staley School of Leadership Studies, Hands On Kansas State and Konza United Way and is held yearly in the Baker Field parking lot in City Park.
"The event kind of started because we were noticing that pattern that furniture was ending up in alleys or in dumpsters and it was collecting mold and becoming a public health concern," says Lindsey Hamner of the Staley School.
Her peer Kaitlin Long says that they had a record 723 scheduled furniture pickups from those who registered early and estimates that they'll process more than 900 pieces of furniture counting in drop-offs. Volunteers from the Staley School were joined by Mandela Washington Fellows visiting from Sub-Saharan Africa, scholars from Brazil as well as city employees and more.
"We have code services running around in trucks, we have the fire dept here for safety and to help lift," Hamner says. "It's really great that they all pitch in."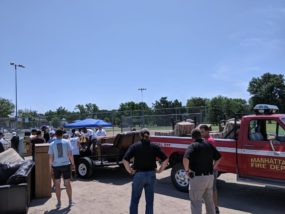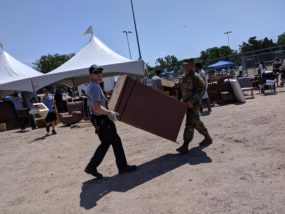 Gloria Majiga, a Mandela Washington Fellow from Malawi, was helping out throughout the day and says while the concept is basic, it's an important part of Manhattan that fosters interaction and group problem solving.
"It's a simple thing that brings the community together and it's part the identity of the community," Majiga says.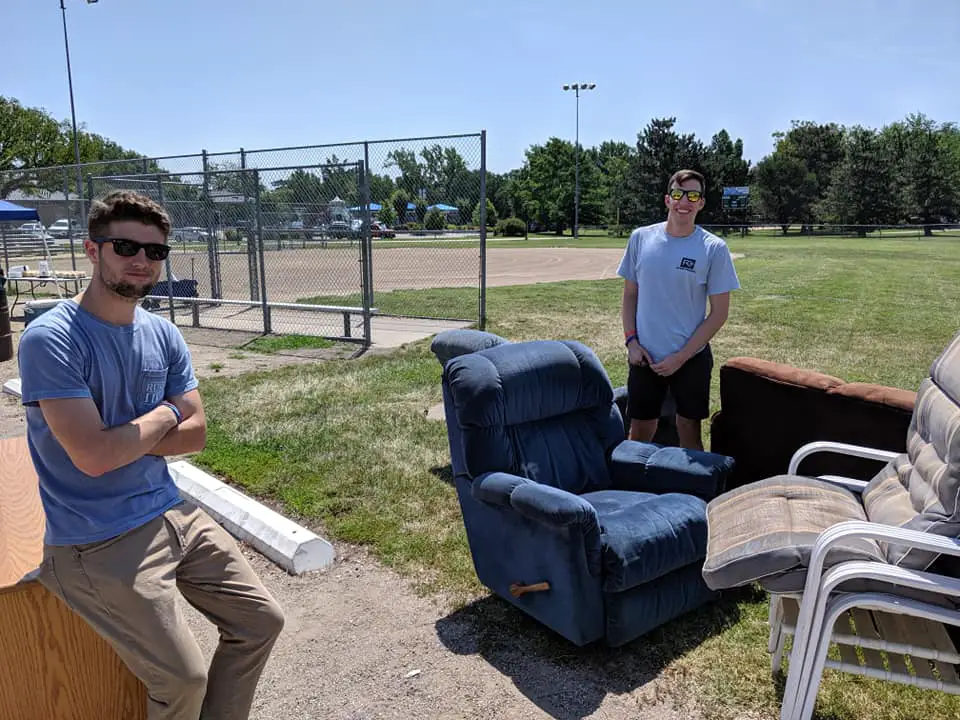 Broc Putnam says this was his first time attending the event and says it was awesome and helpful in their effort to refurnish the Pi Kappa Phi Fraternity House.
"We're college kids, we don't need luxury brand, brand-spanking new furniture," Putnam says. "So it's nice to see that people instead of just tossing it in the garbage they're bringing it out here and letting people […] turn one person's trash into another person's treasure."
Cindy Louk walked away with three recliners and some television trays for her nephew and got a little emotional talking about the impact of the event.
"I know they do it a lot for the college people which is super great, but being how they allow other people to come in and join in on it is just super fantastic," says Louk, whose only constructive criticism was to maybe spread out the furniture more.
Pat Tillman was still eyeing some more pieces when KMAN spoke with her, saying there's a lot to choose from.
"I think it's very, very, very important that people come to this, because you never know what you're going to get and it's all worth it," Tillman says. "There's no cost at all, it's just wonderful."
Bethine Hall has been to the event multiple years now and got everything she was looking for this time around.
"I found some very nice items and the people were very helpful bringing it over here to me," Hall says.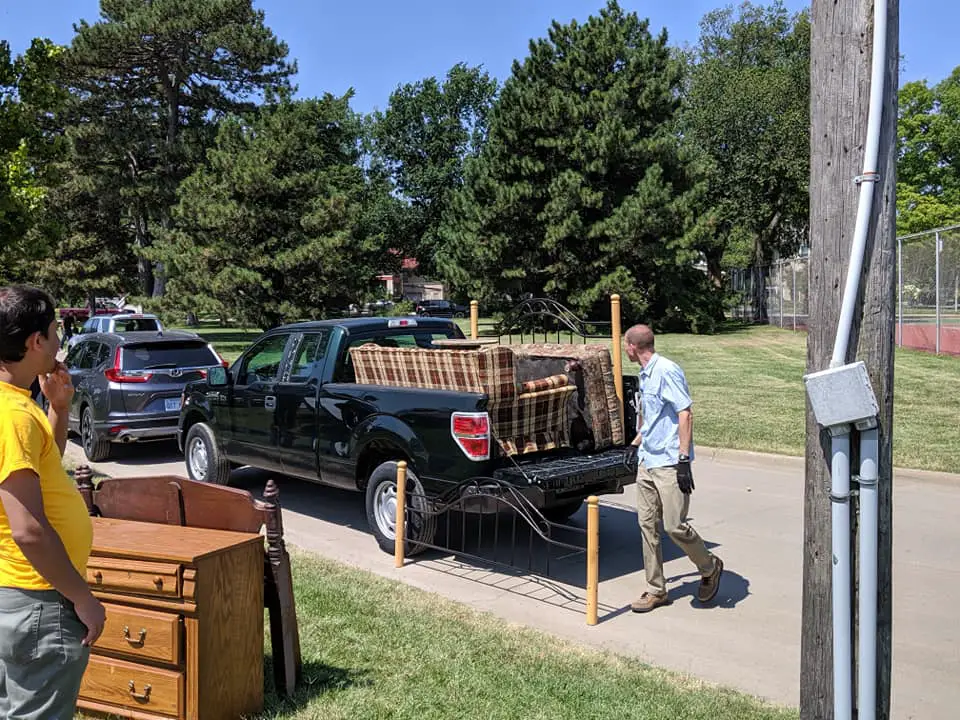 Vincent Fontanini says he probably saved himself over $1,000 on the dining table set he brought to the new house he and some friends are moving in to.
"It's pretty sweet, being able to pick up this huge table is awesome because we can have a bunch of people over, be hospitable and be able to have some […] parties and stuff," says Fontanini.
Sign-ups for time slots to pick out furniture started at 8 a.m., but the line to sign up started at 6:30 with all slots being filled by 9 a.m. Pick up times began at 11 and ran until 4 p.m., at which point all leftover furniture became free game. A complete count of how much furniture came and went will be provided by the city next week.