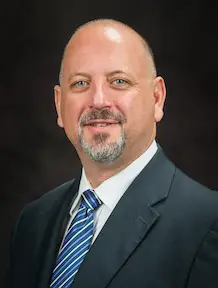 The AQ Miller School of Journalism and Mass Communications has announced an interim associate director with a background in television production and directing.
Dr. Tom Hallaq on Facebook Monday wrote that he accepted the position at Kansas State. He writes that he is excited and believes the position will allow him to gain leadership and administrative experience.
Hallaq was first employed at KSU in 2013, previously working for nearly 9 years at Idaho State University and a year and a half at Salt Lake Community College. He earned his bachelor's in Communications at Brigham Young University, his master's in Instructional Media and Technology at Eastern Washington University and a doctorate in Educational Leadership and Instructional Methods and Design at Idaho State.
Outside of his time as an educator, Hallaq's resume includes work as director and producer at KSTU Fox 13 TV where he produced Utah Jazz broadcasts and as News Operations Manager for WDEF-TV, CBS, in Chattanooga, Tennessee.