On a public health advisory warning since June 27, officials initiated a project to treat the Milford Gathering Pond in Geary County for a harmful algal bloom Tuesday, July 23.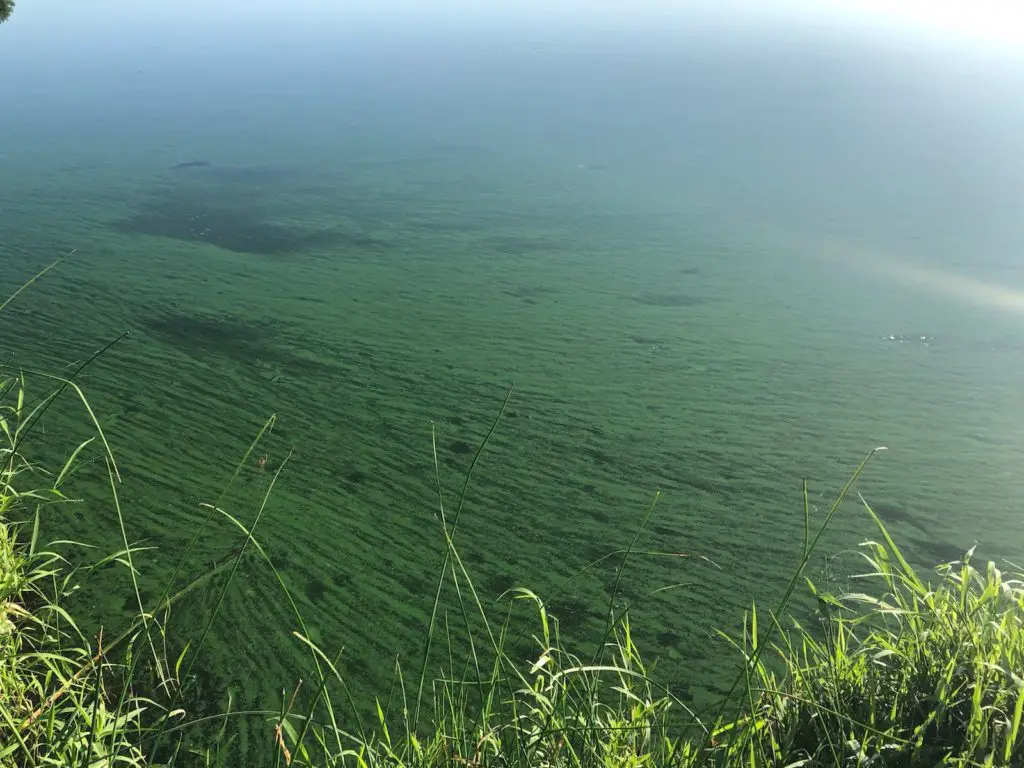 According to a release by the Kansas Department of Health and Environment, they began using a hydrogen peroxide-based algaecide to investigate and demonstrate in-lake treatments for control of cyanobacteria — often called blue-green algae. The department says peroxide-based algaecides can provide rapid treatment of blooms and samples will be collected before and after application to evaluate its performance.
KDHE officials say they are using an EPA-registered targeted treatment that does not require any water use restrictions following application and effects on desirable flora and fauna are negligible. The treatment will be directed at a 75-acre portion of the bond reaching a depth of 3 feet.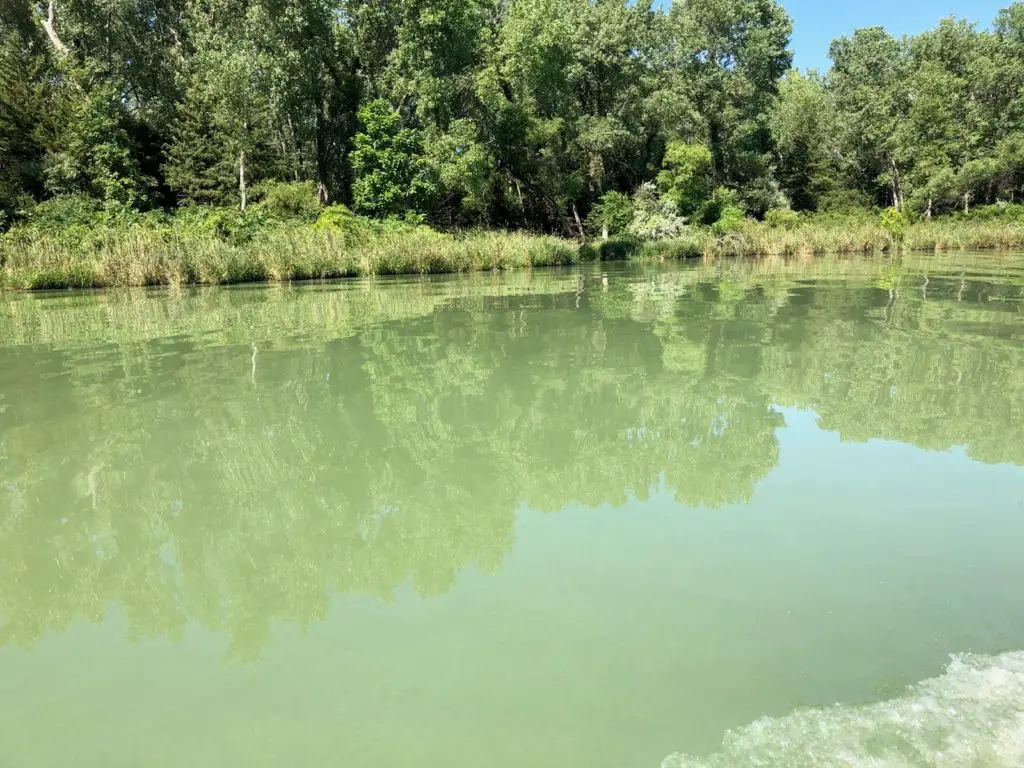 Milford Gathering Pond remains on warning, and residents are reminded that the water is not safe to drink or come into contact with and that only the fillet portion of fish caught in the pond should be consumed if rinsed with clean water. Pets that drink, eat or come into contact with the algae may die and humans can become seriously ill as well.