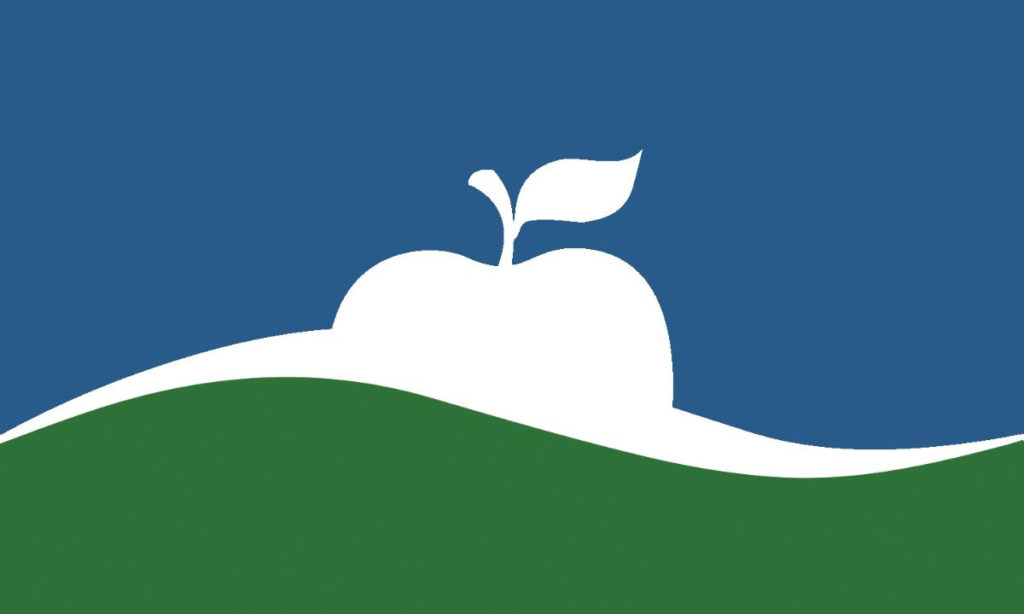 A total of 120 design submissions were whittled down to seven, and following a public vote a winner has been named in the Manhattan Flag contest.
The design submitted by Kim Medvid called "Little Apple on the Prairie" won with 29 percent of the vote, which overall saw more than 3000 ballots cast online and in-person.
The design features the white silhouette of an apple splitting fields of blue and green. An image can be found on our Facebook and Twitter pages.
Assistant City Manager Dennis Marstall says in a release that the vote demonstrates that residents embrace Manhattan's "Little Apple" moniker.
The flag will go to the City Commission for a vote on August 20th — where they can choose to name the new design the official flag of Manhattan or stick with the current one. If selected, it will be flown around town and used alongside the official city logo.