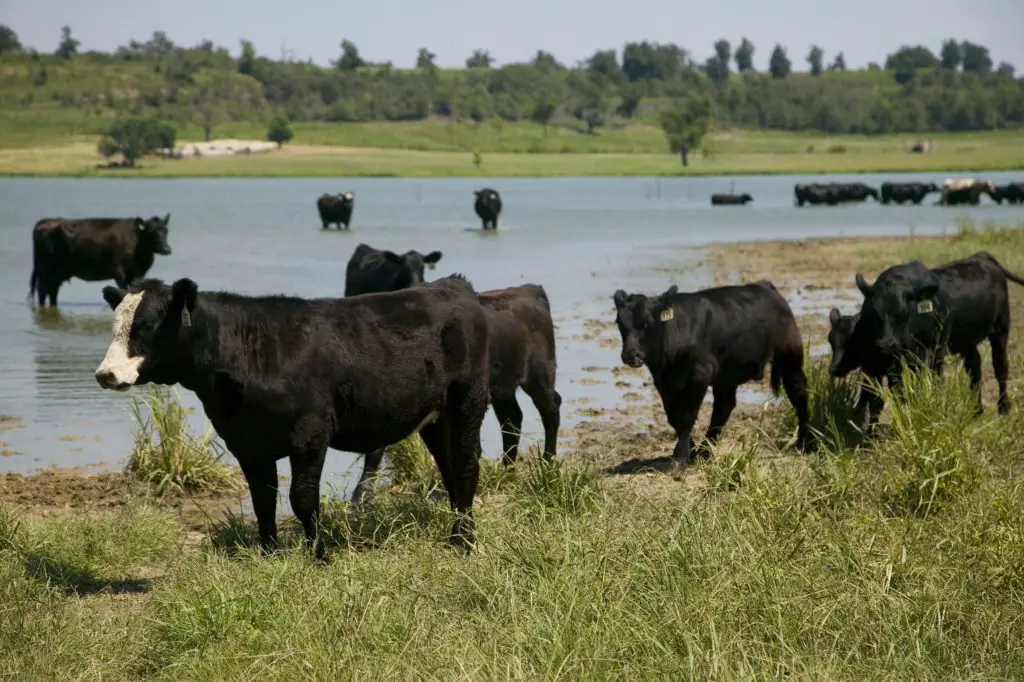 With the intense heat this summer, it is going to be a little harder on livestock producers to keep their cattle hydrated.
Kansas State University beef veterinarian A.J. Tarpoff is giving all the livestock producers a heads up by saying how much water cattle need.
"The question always comes up, 'how much water do these cattle need?'," Tarpoff said. "And a good rule of thumb I like to work off of is whatever they're consuming — dry matter intake — they need five times that in water."
Tarpoff said one of the most important parts of the extensive care needed right now for cattle is good quality and good quantity.
"If an animal is consuming a little over 30 pounds of dry matter of feed, whenever we put that on a pounds basis and we know how many pounds are in a gallon, we are pushing 20 gallons of head per day," Tarpoff said. "This tells us — as stewards of these animals– we need to make sure  they have ready access and plenty of good quality and good quantity."
Now, the big thing for producers to do for their cattle in this 100-degree weather is to keep their cattle hydrated. Tarpoff said increasing their water tank capacity and availability will be a big help in making sure every animal that that animal group will consume the appropriate amount of water.
Tarpoff warns that farm ponds are not the best option for their cattle during this time.
"With farm ponds, the surface of the pond starts to get hot," Tarpoff said. "It really starts to increase in temperature, so it is not the best case for heat streaks."
This is the case because when cattle stand in a farm pond they can urinate and defecate which effects the quality of the water.
If the severity of the case comes to where extra water will need to be delivered to help producers keep their cattle hydrated, there are a couple of ways in which it can be done.
"We have the availability with some tanks that we know where we can fill them, and we are prepared to start the delivery of that water source whenever the time comes."