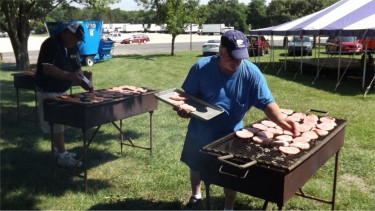 This year's Riley County Fair will be short a couple of longstanding events.
The parade and Blue Valley Pork Producer's barbecue that normally took place on the first night of the fair will not happen this year, according to Riley County Extension Director Gary Fike, who stopped by KMAN's In Focus.
Fike explains why the decision was made on the parade.
The number of independent pork producers has decreased over the past few years, which has made the barbecue hard to continue.
Even though the two events won't take place this year, Fike says there's no shortage of activities for the entire family.
The Riley County Fair kicks off Thursday, July 25.