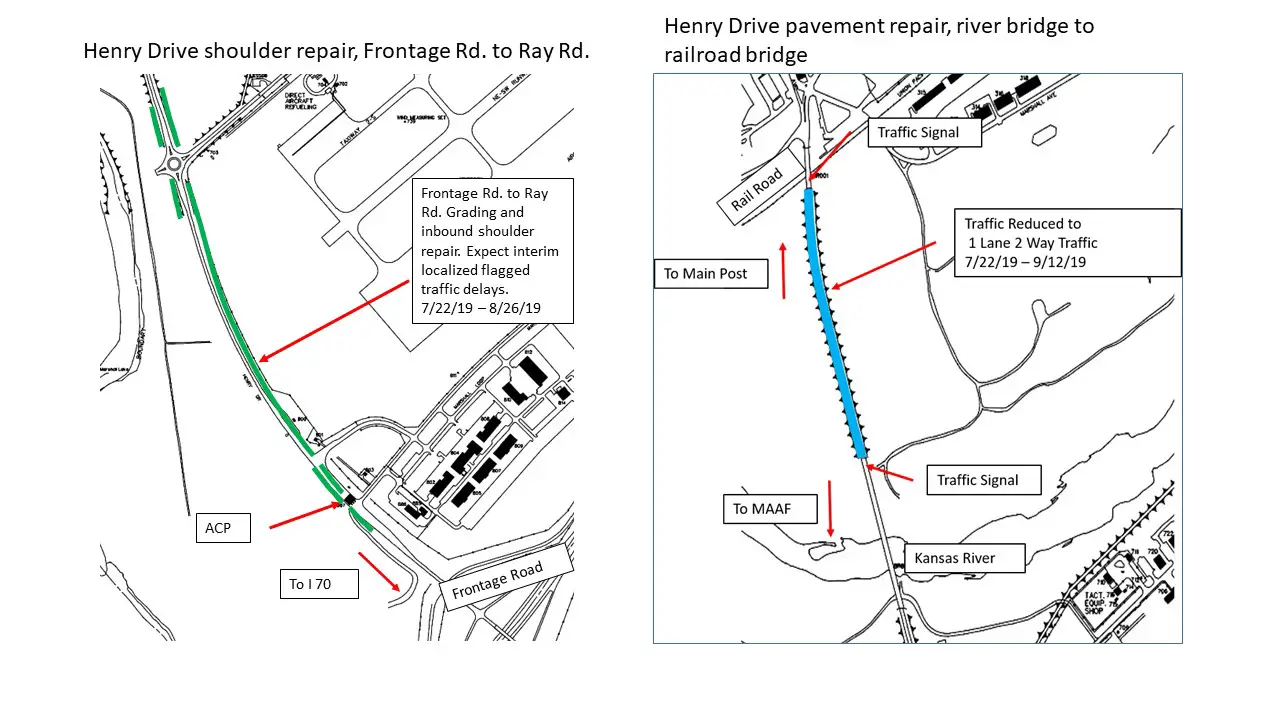 Motorists around Fort Riley are advised to be cautious and possibly consider alternate routes due to planned construction to begin Monday, July 22.
Starting the 22nd, traffic on Henry Drive will be reduced to one lane and controlled with a signal from the Kansas River bridge to the railroad bridge for pavement repair, with completion of that phase estimated to come mid-September. Crews will also be working on the shoulders of the road from the frontage road to the Ray Road roundabout, which should wrap up by the end of August.
Overall the project has seven phases, all of which are expected to be finished in March 2020. Drivers are told to expect delays, detours and other limitations during the various phases of the construction. Officials also urge motorists to be prepared to slow or stop and obey all posted speed limits.
The Visitor Control Center at Exit 301 will remain open throughout the road work. Check Fort Riley's website and Facebook page for updates on the construction as it progresses.