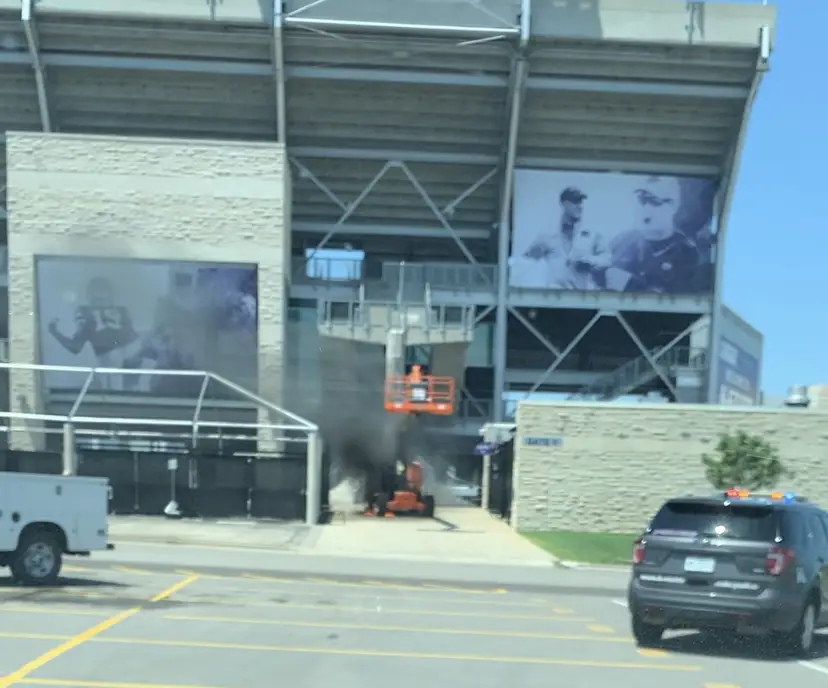 A construction worker was briefly trapped in the basket of a high-lift — a cherry-picker style vehicle with controls located in the basket — as a result of a fire on the vehicle Wednesday near Bill Snyder Family Stadium.
The work was occurring close to the north side of the stadium between the ticketing area and restrooms. Manhattan Deputy Fire Chief Ryan Almes says co-workers rescued them via ladders before crews arrived on scene and quickly controlled the situation.
No injuries nor any structure damage were reported, but an $85,000 loss was reported for the vehicle.
Almes says the fire appears to have been accidental and began in the motor area of the high-lift.