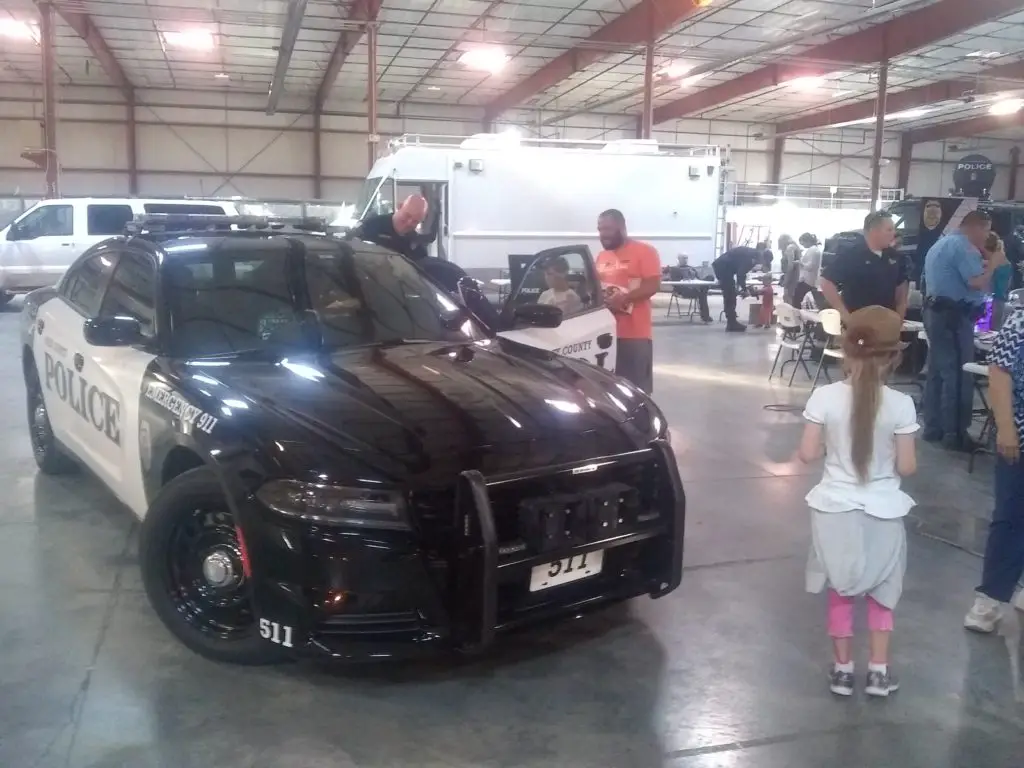 With the smell of grilled hot dogs and hamburgers floating through the air, the National Night Out event kicked off in Manhattan Tuesday evening.
Held at the National Guard Armory, the event is designed to help people in the community who don't feel comfortable around law enforcement, interact and shed some light on how police operate. The Riley County Police Department, Riley County EMS, Kansas Highway Patrol, and Kansas State University Police were on hand, displaying their vehicles including RCPD's new Bearcat armored vehicle.
K-State Police Officer Dave Anderson was among those interacting with the public.
This was the first time National Night Out has been coordinated in Manhattan in several years. Anderson says he hopes the public will continue to support events like this.
Kansas Highway Patrol trooper Luke Byron mentioned that they keep the community in mind daily on each shift.
RCPD officer Scott Hagemeister noted the department has been involved with National Night Out in the past dating back close to a decade.
National Night Out is annually held on the first Tuesday of August nationwide. It began in 1984 through an already established network of law enforcement agencies. RCPD Director Dennis Butler, who has advocated for more community policing events in Riley County brought back the event this year as part of that initiative.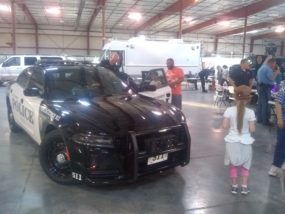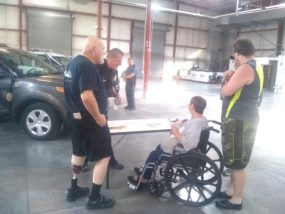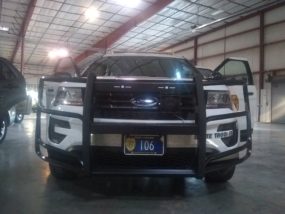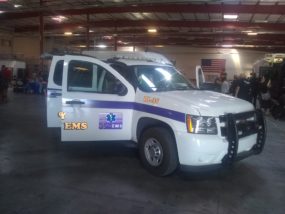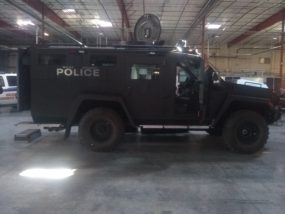 (Photos by Steven Shaffur/KMAN)