As we're moving on up on the first day of classes, we're also moving on up to the middle school level as we continue our KMAN News Series "From the Principal's Office." For today's edition, we visited Susan B. Anthony Middle School to look ahead to the new school year.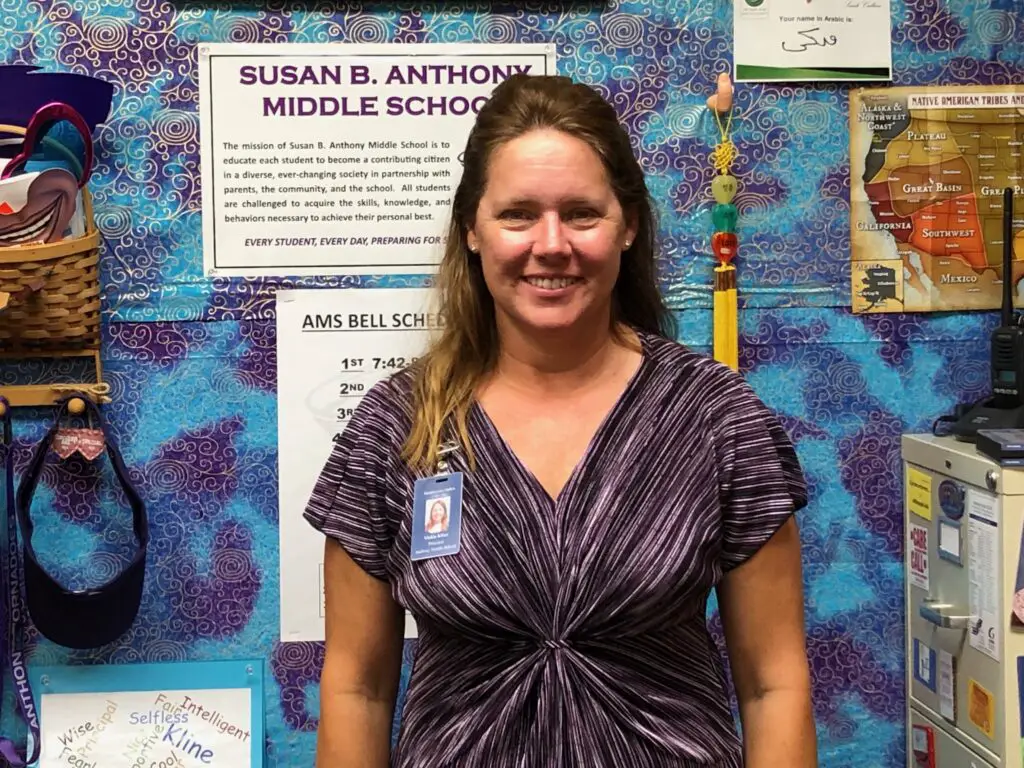 Principal Vickie Cline has been with the district for 16 years — all of which as Anthony's principal. She says that the beginning of the school year always starts with getting new students comfortable with moving from class to class and using their lockers.
"We have eight periods, so that's an adjustment. A lot of our elementary feeder schools have a rotation of two or three teachers students go through, but when you double that, it's an adjustment. We help them with tips about carrying books from one class to the next, what materials they need, just so they can move fluidly from one class to the next," Cline said.
Cline says that they pay close attention to the social/emotional needs of students in both developing curriculum and fostering personal connections to overcome adverse childhood experiences. For that reason, she says she's excited they were able to add a part-time counselor to their ranks.
"We have one and a half. I'm going to continue to advocate for additional counselors at the middle school. We have over 500 students and one person cannot possibly be everything to every student. Even with all the staff we have, there's still not enough for all of us to go around," she said.
With a couple of retirements and additional funds from the state, Cline says they were able to hire an additional special ed teacher in addition to the half-time counselor.
"With the growing numbers, there's still a need there but we are thankful to have new faces. They are excited and they are refreshed and we've picked some of the best ones to be here and work with our crew. It's been a really good start so far," Cline said.
She speaks highly of her staff, and says that she most looks forward to the energy everyone brings at the start of every year.
"It's a fresh start. No matter what happened over the summer or last year, it's good for our students and staff to know they are welcome and we're going to try and we're going to experiment and going to go down this journey. We're going to step up our game, is our theme here, but we're going to do it together," Cline said.
And they'll be together beginning Wednesday as the first day of classes begin district wide.