We continue our KMAN News Series "From the Principal's Office" today and have graduated to the Middle School level. For this edition, we visited Dwight D. Eisenhower Middle School for a preview of the quickly approaching school year.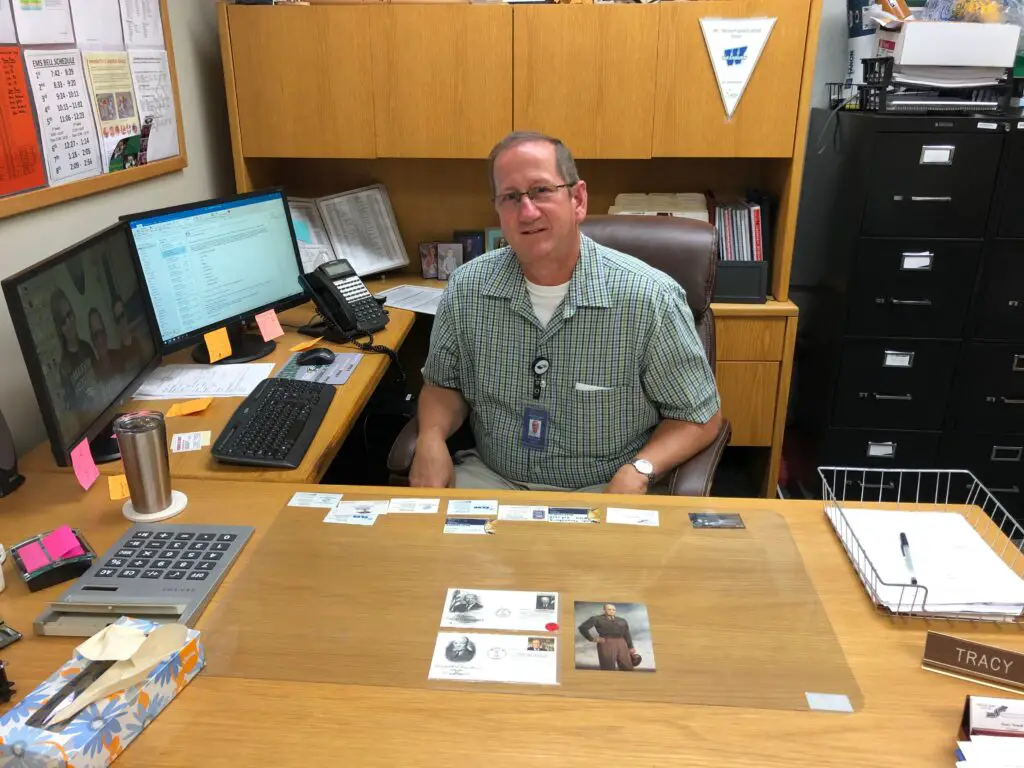 Principal Tracy Newell has been with the USD 383 for 7 years of his 27 year education career. He says that he knows that the step up to the middle school level can be nerve-wracking, so his message is the same every year.
"We really want to set the tone for our students that this is a great place to be, you're welcome here, all students are welcome here. We celebrate diversity. It's a new opportunity every year to get to know a new group of students you're going to get to see shine by the end of the year," Newell said.
Newell says students and staff can look forward to seeing the results of a lot of renovations around the building that occurred over the summer.
"All the bathrooms in the buildings were redone and look like brand new. We've had somewhere between 600 to 800 light fixtures updated, new gym floors, new bleachers and new cafeteria furniture," Newell said.
He says that the changes middle school students go through — physically and emotionally — can be tough, and that Eisenhower gives kids the opportunity to find their own place.
"I think that's a bonus of the larger school that we have. All students will find the special friendship they can lean on at times, emotionally. There are so many emotions going through these kids that they have to deal with that even when I was in middle school, we didn't have to face a lot of those things," Newell said.
Ultimately, Newell says the staff at Eisenhower is like a close knit family and that every year is the beginning of a great year.
"I truly believe that and I think you have to go into it with believing the best in everything, not being a negative Nancy's, keep a positive perception on everything and things will go well for you," he added.
Classes finally get underway Wednesday morning for the 2019-2020 school year.