Today we visit Northview Elementary as we continue our preview of the upcoming school year in Manhattan/Ogden Schools with our KMAN news series "From the Principal's Office."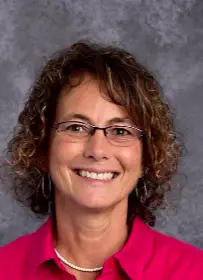 Cleion Morton - Northview 8-8
A Northview Elementary veteran will once again be leading school as its principal for the upcoming school year.
Principal Cleion Morton will be starting her sixth year with Northview in the coming weeks. She has been in education for more than 30 years, with 11 of them in Manhattan-Ogden school district. She has had experience as a principal for 28 years.
Morton discusses what separates her school from the others and makes it unique.
"A lot of it just has to do with the families we serve. Very diverse population, many different language speakers, many students that come from family backgrounds. There is no such thing as a traditional family here at Northview. Our staff is diverse and because we serve primarily a low socio-economic culture, we hire a lot of young teachers," Morton said.
Dr. Morton says it takes a special kind of person to work at the school to due the many needs the school has to support the students and their families.
"We've done a lot of things over the last couple of years that have us coming into our own with our MTSS and our galaxy groups which are our tier supports we provide for students. So I feel like this is our first year we've really got those things in place, we've been experimenting, we've been practicing, so I feel like this year we're really starting out on solid ground," she said.
Dr. Morton has been meeting with her teachers to not only get ready for the year, but to catch up with one another as well. She says the staff at the school is very cooperative and works very well together.
"A real focus this year with my staff is going to be on self-care. The profession we're in is very demanding. Helping my teachers be able to draw those boundaries so that they can take care of themselves to better serve their students," Morton said.
Dr. Morton says the technology the staff works with, while very helpful, can also add quite a bit of stress as well by having more things to do in less time. She also talked about what being the role of a principal means to her.
"So many things. Teacher leader, cheerleader, support worker, a listening ear, somebody who is knowledgeable. A lot of times it's just based on what that individual staff member or child's need is, or even a family's need," Morton said.
Dr. Morton says as times have changed drastically, her staff needs to be able to adjust and really recognize kids as individuals.