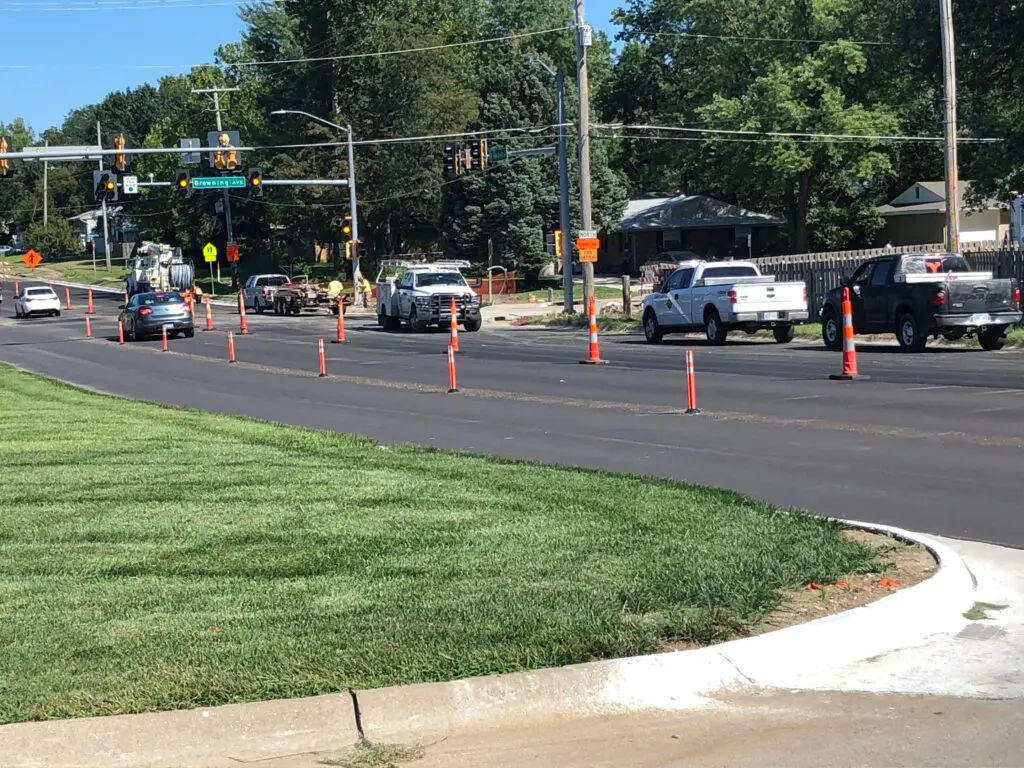 All lanes of Kimball Avenue from Seth Child to Kenmar are expected to reopen Friday afternoon, just in time for Saturday's season opener for Kansas State University football.
The City of Manhattan announced Wednesday that Ebert Construction has finished their work on Kimball. This project included new storm sewer, new pedestrian beacons, and a turn lane for Seaton Avenue, as well as full-depth pavement replacement. The $1.3 million project aims to improve safety and increase storm sewer capacity, and it upgraded the existing pedestrian signals at both Seth Child Road and Browning Avenue.
The city thanked the public for their patience during the long construction over the summer.