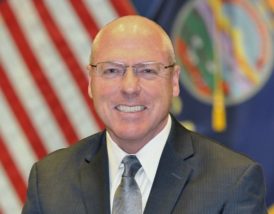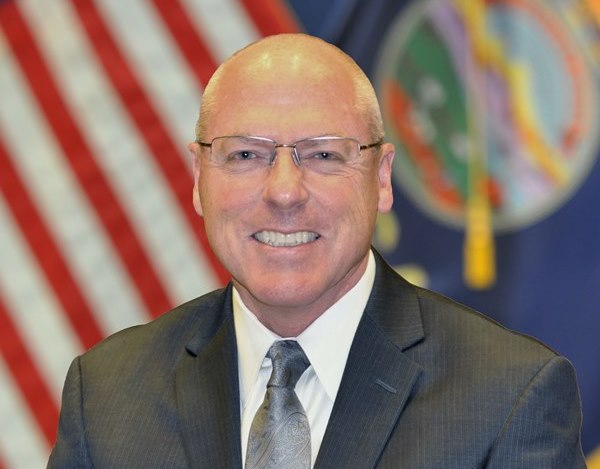 The Riley County Police Department budget will be underfunded by about $125,000 due to a cost of living adjustment miscalculation.
When the calculations were prepared in a spreadsheet, RCPD Director Dennis Butler says the 1.9 percent COLA — up from 1.7 percent in 2019 — was only entered in the field for non-sworn staff under a false belief that the field would also run the adjustment for sworn officer salaries. Butler says the accountability for the error falls on him.
"I didn't expect something like this to happen so early in my tenure and I'm terribly embarrassed personally to be standing up here explaining this to you. It is my responsibility to do that," Butler said Monday at the Riley County Law Board meeting.
He says he notified staff personally and also informed the Law Board as soon as he had his information verified. Butler says that looking forward, 2021's budget will need to add $125,000 to any other increases to make up for the shortfall, but he won't be asking for an amendment this year.
"I'm very cognizant of the decisions that they made for 2020 for their budgets. I don't believe because of my oversight in this matter that I should be coming back and asking for or requesting an amended budget from you," he said.
Butler says he doesn't think it will impact approved positions for next year or ability to approve merits or COLAs and that he'll take internal actions as necessary to keep them within the 2020 budget. They've also taken measures to ensure that data gets input in all relevant fields so that a similar error does not occur again.
With regards to the 2018 RCPD budget, a recent audit found no substantial issues or outliers.
Russell Shipley of Sink, Gordon and Associates says the process went smoothly, and though everything was materially correct they recommended a few adjustments. He noted that transfers were being recorded as receipts, which Director Dennis Butler says they've already addressed. Additionally, Butler says they are looking into beefing up their accounting staff.
"There is a part-time position that is not filled right now. We will look at options on how we can provide our accountant some assistance," Butler said.
The department also will look into streamlining their budgeting by acquiring a singular software package rather than different departments operating out of different systems.
"It will also help us be able to drill down into more detail on exactly what money is being spent on, not just what account, but what it's for.  It will be easier for our accountant and our command staff get answers to questions and in some cases, provide information to you," Butler said.
In other business Monday, it was reported that Riley County and RCPD are working with a nationally known firing range designer for the new firing range.
It will be in roughly the same area South of Zeandale as the current range, but over the hill to the North. The sale closes tentatively on September 20th. Captain Josh Kyle says they've been working with Total Range Solutions since 2011, who have done multiple site assessments for them.
"So you're not talking about a construction company that decides one day, hey let's build a range. That's what these guys do for a living," Kyle said.
Riley County is paying Tarkio CD Disposal 374 thousand dollars for the 170 acres. Kyle says that the county believes it can do much of the land work on its own and use some previous planning for other sites to save money.
"So we're in a really good position where instead of starting from ground zero, we actually have some fairly decent ideas of where we need to head," Kyle said.
The plan is to develop the range in a multi-year, multi-phase approach rather than all at once.