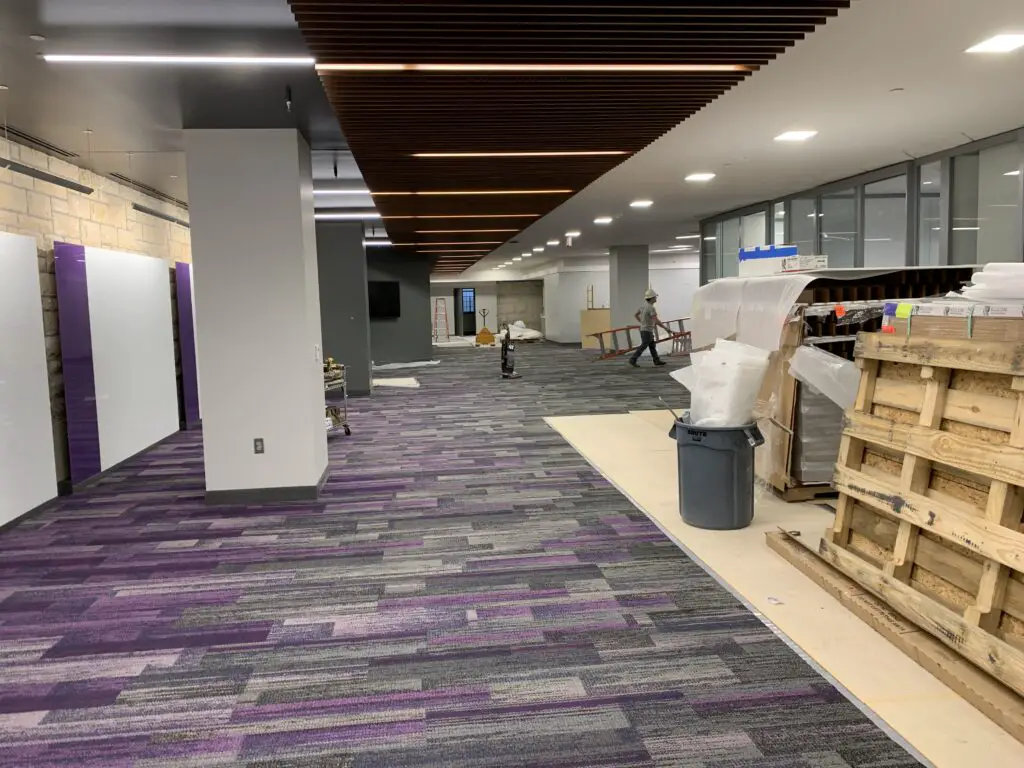 After an entire academic year without access to Hale Library on campus, steps have been made to open up a portion of the building for students, starting next week as students arrive back for class. Dr. Lori Goetsch spoke with KMAN recently about the updates and the opening.
One of the biggest changes, for those who have been around since before the fire that wiped out the library, is the first floor will now be accessible by the ramp and you don't have to take the stairs or elevator to get there.
Dr. Goetsch is excited to announce that some of the building will open back up next week for students to study in this fall.
Doctor Goetsch says this small study space, compared to the rest of Hale Library, will provide 14 group-study rooms and a large community area for students to use this semester while the restoration and construction crews work on the rest of the building.
The Sunderland Foundation has invested $2.5 million for a new innovation lab included in Kansas State University's first-floor renovation.
With the development of The Sunderland Foundation Innovation Lab, students, faculty and library patrons will have access to new technologies such as digital media production, virtual reality, artificial intelligence, immersive digital environments and other emerging innovations. This advances the capacity of Kansas State University Libraries to meet the needs of 21st-century students as they prepare to launch into all areas of society such as industry, education, research and community.
According to a release by the university, Kansas State alumni and friends have contributed more than $7 million toward the Hale Library renovation and restoration, which will honor the library's history and advance the innovative technology available to students. Additional opportunities to support Hale Library as an integral resource to students, researchers and faculty are available as fundraising continues on behalf of K-State Libraries.
Next semester, K-State hopes to open up a cafe on the first floor for students to use as well. The second and fifth floors will reopen in 2020.