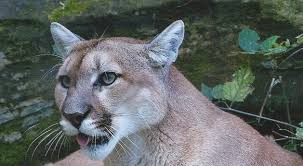 INDEPENDENCE, Kan. (AP) — Officials at a southeast Kansas zoo say a cougar that got out of its enclosure has been recaptured.
The cougar got loose Monday morning at Riverside Park and Ralph Mitchell Zoo in Independence.
City officials said later Monday the animal was captured and it had not left the zoo.
Zoo officials had issued a statement before the capture warning residents to be cautious while the search was underway.
Further details were not released.
Independence is about 113 miles (181.85 kilometers) southeast of Wichita.