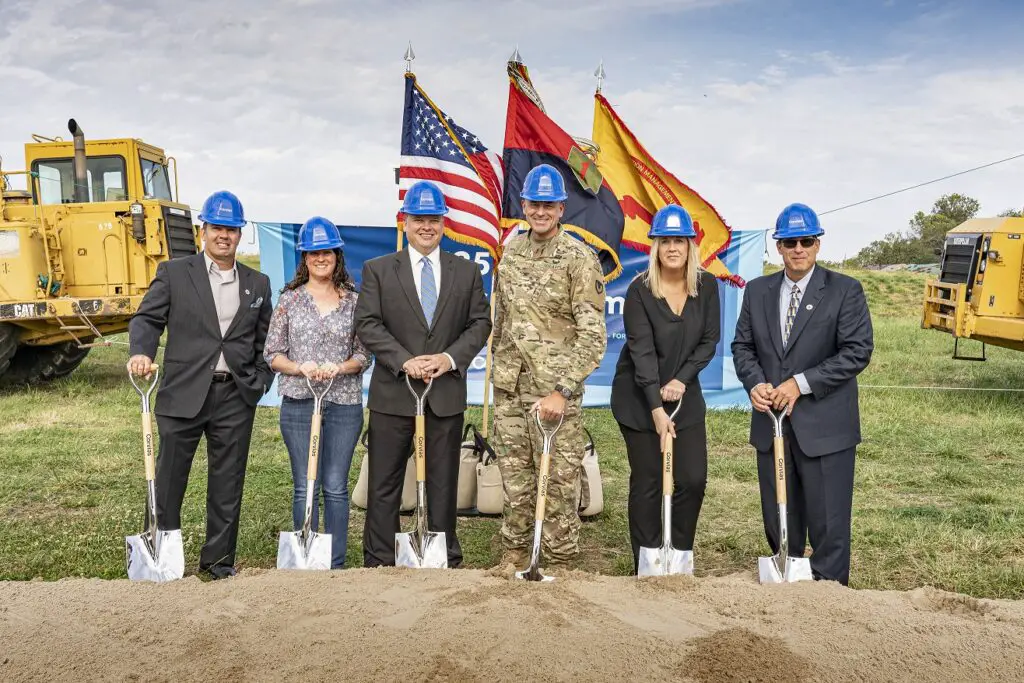 Fort Riley will soon see the construction of new homes and major renovations for a total of 128 homes on post.
The announcement came at a Tuesday groundbreaking ceremony with Fort Riley's business partner Corvias. The improvements are part of Corvias' $325 million investment into its Department of Defense portfolio to fund strategic modernization and resiliency improvements to U.S. Army base housing infrastructures. It means 96 new homes will be built in the Warner Peterson neighborhood of Fort Riley and 32 homes will be renovated in the Rim Rock neighborhood.
Fort Riley Garrison Commander Col. Stephen Shrader says the modernization upgrades will result in a reduction in operating expenses, which equates to more funds for long-term improvements. Energy and consumption costs will also be reduced.
Currently 44 percent of the homes at Fort Riley are more than 40 years old.