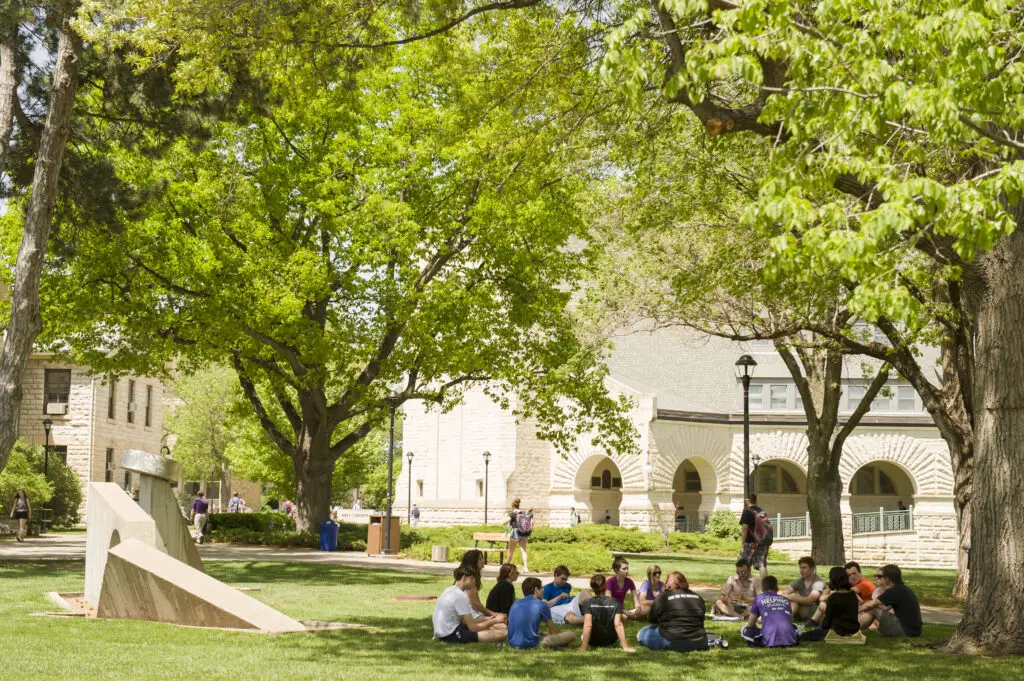 Kansas State University is celebrating enrollment increases at three of its campuses, despite total enrollment declines.
It was announced Wednesday that the university's Global, Polytechnic and Olathe campuses all saw increases in the total students enrolled, offsetting declines on the Manhattan campus. Overall, the total university enrollment was down 502 students.
In a release from the college, K-State Provost and Executive Vice President Charles Taber said the university continues efforts aimed at increasing overall enrollment, in the second year of a strategic enrollment management effort and boost net tuition revenue.
Last week, K-State President Richard Myers announced a total of $250,000 is being invested toward strategic planning. Last month the Kansas Board of Regents removed a pre-college requirement for high school students that will see state colleges and universities stop evaluating applicants on whether they ranked in the top third of their graduating class and instead will go on GPA. At K-State, that minimum is a 3.25 GPA.
While enrollment may be dipping, the school is seeing retention rates spiking. Freshmen to sophomore retention was at its highest in university history this year at 85.8%, with a near-record of more than 3,200 students graduating in May. The university's four-year graduation rate is 41.6% and the six-year graduation rate is 64.8%. Both are records for K-State.