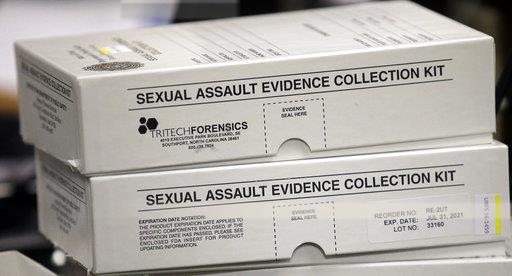 TOPEKA, Kan. (AP) — Kansas officials say law enforcement agencies have nearly eliminated a backlog of 2,200 sexual assault kits that had gone untested after the evidence had been collected from victims
The Kansas Bureau of Investigation said Thursday that law enforcement agencies have had 2,000 of the kits tested by forensic labs and that the remaining 200 should be tested by the end of the month.
Officials say the additional testing allowed 373 biological profiles from the evidence to be entered into a computerized DNA database and resulted in 243 hits that could provide leads. They say two cases linked to the testing have been successfully prosecuted and a third resulted in an acquittal.
The bureau launched an effort to identify and deal with untested sexual assault kits in 2014. It recommended last year that agencies test all kits.