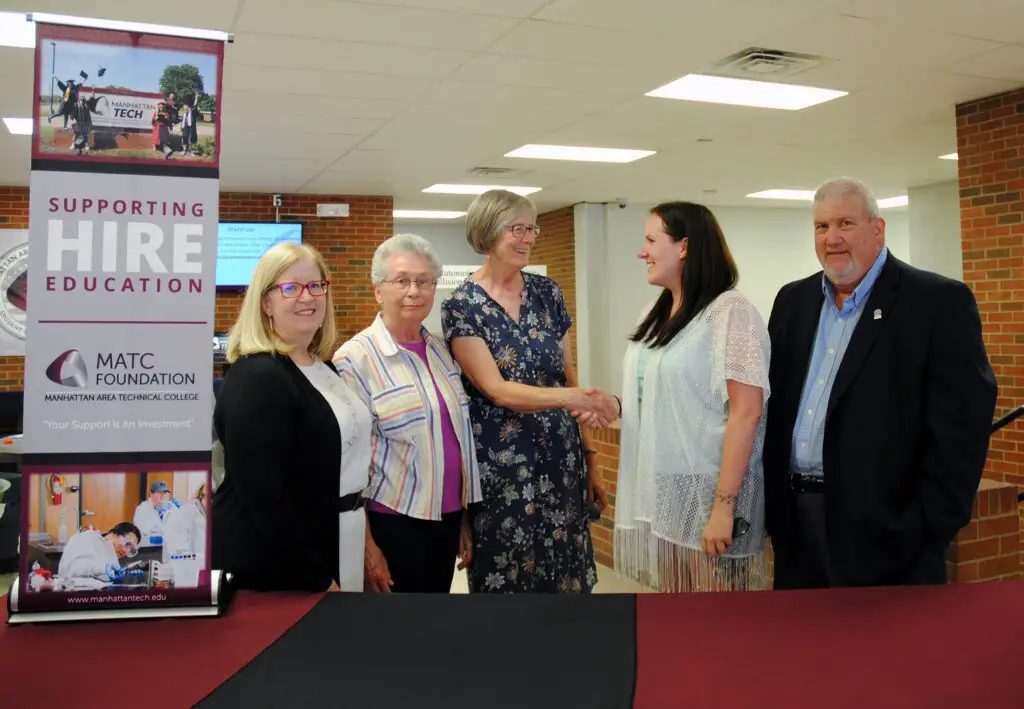 The Manhattan Fairy Godmothers Hand Up Grant Committee recently awarded $3,000 financial assistance grants to two Manhattan Area Technical College students from the area.
Chelsea Smith, who is enrolled in the Associate Degree of Nursing program and Bethany Johnson, who is also working toward a career in the nursing field were each presented with the grants in early September.
The hand-up grant (or HUG grant as it's more commonly known) is a financial assistance award for a program that will lead to employment or job advancement. Candidates must be a woman 18 years or older enrolled or accepted in a certification or degree program at MATC, Manhattan Christian College, the K-State Global Campus or Bellus Academy. It is open to U.S. citizens who are a resident of Manhattan or Riley County. The HUG committee is looking for applicants aiming to become financially independent through education.
Shepherd's Crossing has application forms for HUG and will help determine eligibility. Applications for the spring semester 2020 will be considered this fall.