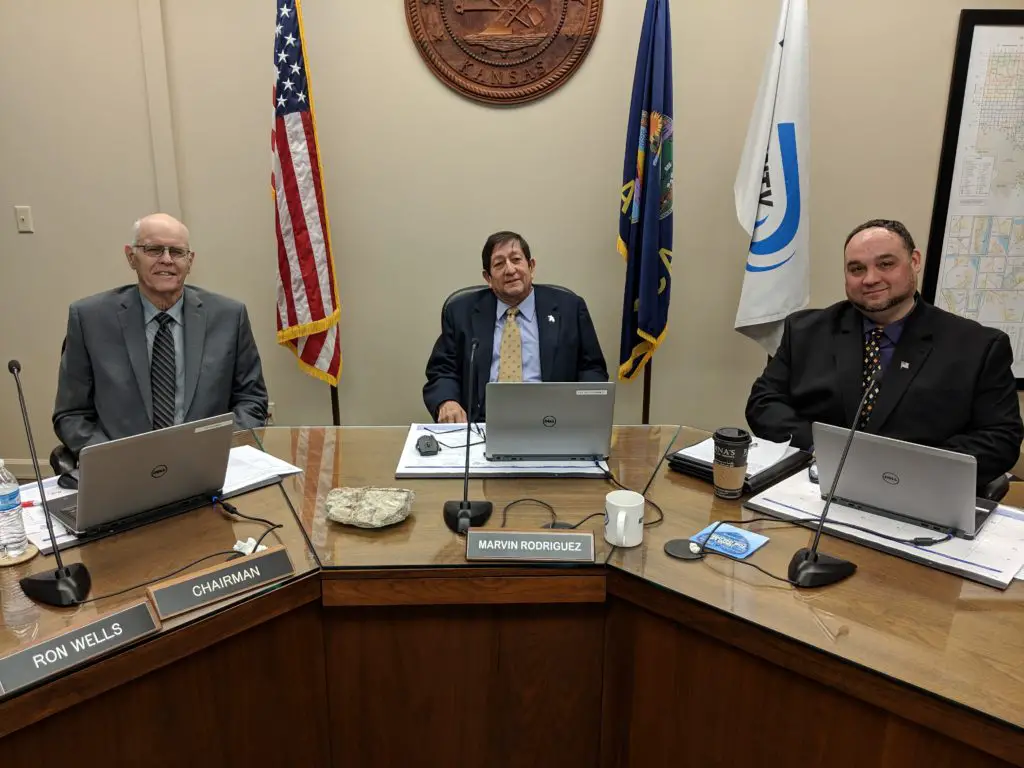 A change order for the Riley County emergency services radio system upgrade was approved by the Riley County commissioners on Thursday.
One of the items included in the change order was an expansion to the timeline for completion. Emergency Management Director Pat Collins explained why the project's completion is being pushed from June 2020 to October 2020.
"One was that initial six months that they didn't do anything. The other was the time it took them once we found out the towers indicated in the bid weren't going to work. We had to go find other towers and locations," Collins said.
Collins says the order includes a zero dollar cost that's been negotiated for and includes $65,000 for a new recorder.
"I don't like the wording in the amendment because it looks like we requested it and realistically we did, but it was because the initial tower came with the bid, which failed structural analysis," he said.
Testing of the system will begin in April and Collins estimates that will take about a month to complete. He also is optimistic they can complete the project closer to the June date.
"If there's some remediation for any of the sites then we've got a little bit of time to play with that yet. I really believe that's a realistic time frame, though I don't know if we'll get all the radios installed then, but what I'm worried about is getting that first $5.2 or $6.2 million spent in a time that doesn't cause us any arbitrage," Collins said.
Collins added that Emergency Management will have 30 days after the completion for more rounds of testing to make sure the system is fully operational. He added if this is what is causing a longer delay, then they will be able to complete their own training before completion.
Another change order will be brought back to the commission at a later date, which amends language in the current contract to add Kansas State University.
Commissioners meet again on Monday. The agenda includes updates from RCPD and Downtown Manhattan. Riley County Health Department Director Jennifer Green also will discuss Okt-FLU-ber Fest 2019 and efforts the county is taking to ensure the public is getting vaccinated against influenza this season.
Monday's meeting begins at 8:30 a.m. in the commission chambers at 115 North 4th Street.