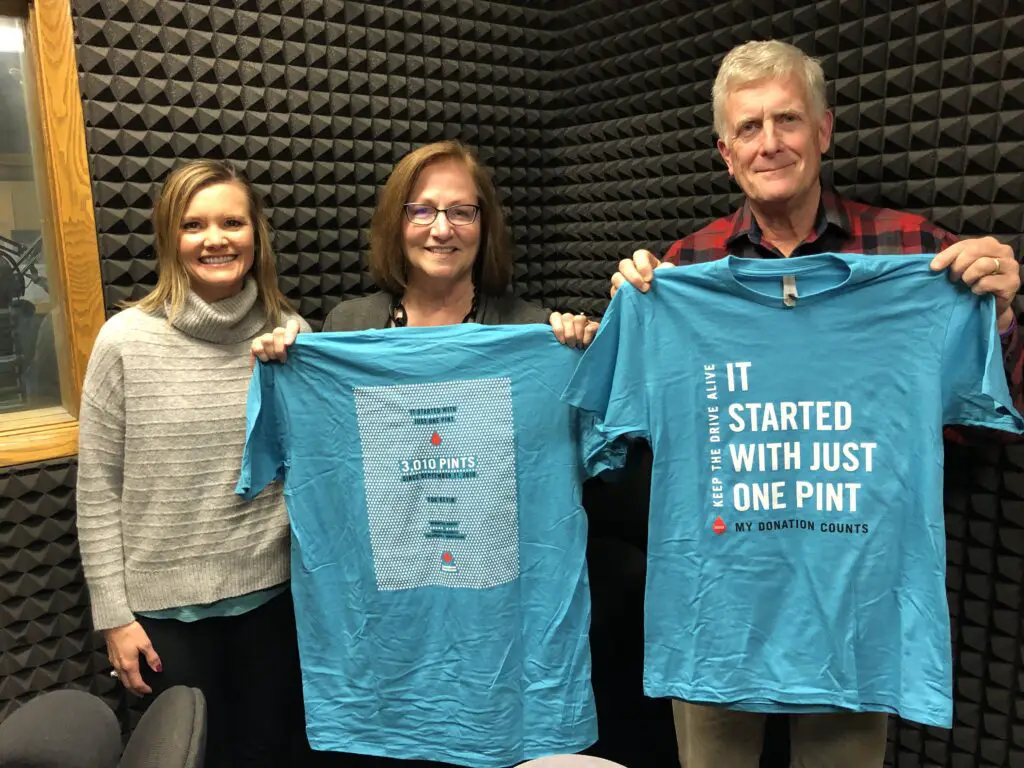 The 10th annual Kevin Coffey Memorial Blood Drive is happening this week, honoring the memory of a young Manhattan man with a big heart.
Ray and Maxine Coffey, Kevin's parents, spoke with KMAN recently about the upcoming blood drive, which they helped begin in memory of their son Kevin, who was killed in a bus accident in 2010. Kevin was an advocate for blood donations and had a universal blood type.
"With Kevin being such a committed blood donor and especially wanting to bring in first-time donors who then hopefully become every time donors to be a life saving force. There's so much need for blood donations as we enter the holiday season," said Maxine Coffey.
Maxine says the drive has grown every year, to the point where it has been the largest two drives over the past three years. Every year the drive gives out something that is in memory of Kevin, but also for blood donation promotion.
"The last several years we've done a custom designed T-shirt by Lauren Harms, reflecting the progress of the drive," she said.
The drive in its 10 years, has collected more than 3,000 pints of blood from the community.
Maxine and Ray also put on this drive in Philadelphia at Temple University where Kevin went to college.
"When Kevin was at Temple he made some great friends and when he died we'd never met any of them. They went back to Temple University and said they wanted to be at his funeral in Manhattan. That's why we always go back," he said.
The drive also is in need of volunteers, to escort a person who has given blood or give out t-shirts. Several spots are available for appointments both Thursday and Friday. The drive will take place noon to 6 p.m. Thursday and 7:30 a.m. to 1 p.m. Friday at St. Thomas More Catholic Church.