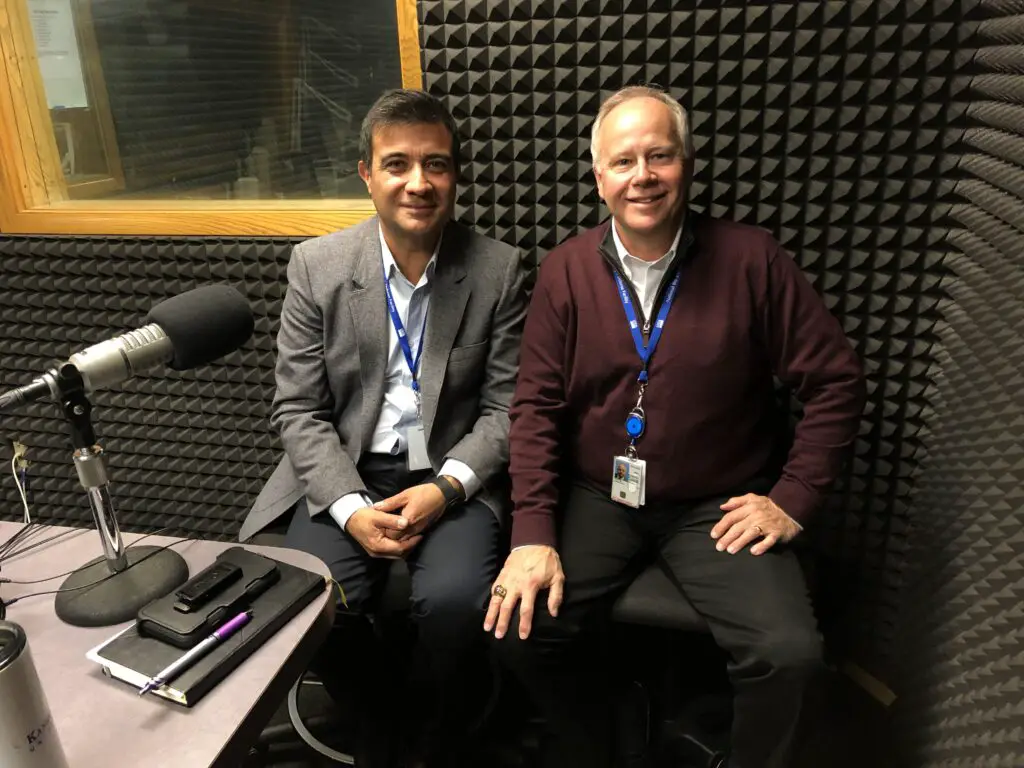 Thursday's program featured NBAF representatives including Coordinator Dr. Ken Burton and new NBAF Director Dr. Alfonso Clavijo.
Thrive Flint Hills Director Jayme Morris-Hardeman and Thrive coach Tana Warner discussed a need for volunteers.
Lastly, we were joined by K-State Biosecurity Research Institute Director Dr. Stephen Higgs who spoke about ongoing research and facility maintenance at the institute.