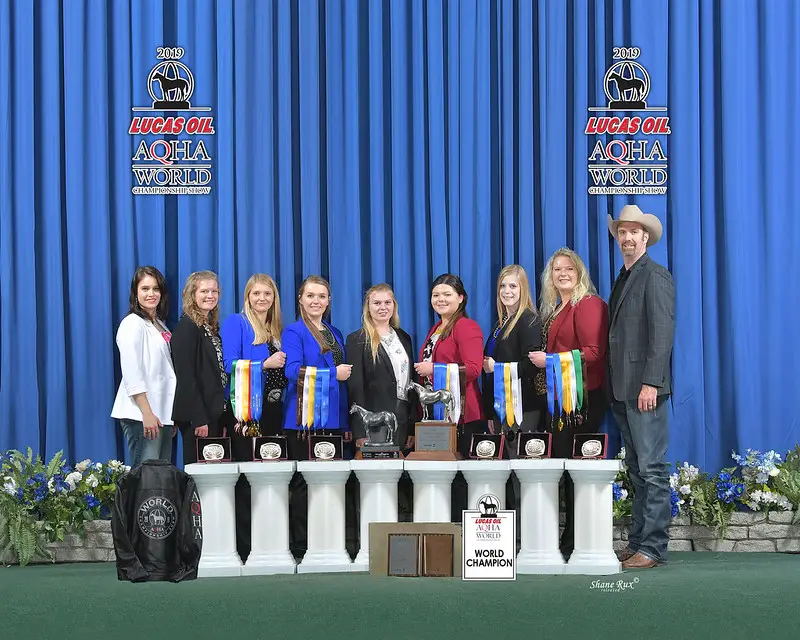 History was made this fall when the Kansas State University horse judging team won two of the most prestigious contests offered for collegiate competitors.
Not only did K-State win the American Paint Horse Association title in September, but also took home a victory in the American Quarter Horse Association contest, held in mid-November. It's the first time any four-year school has accomplished this feat, winning both judging competitions.
Like other livestock judging contests, horse judging requires team members to evaluate any of a dozen classes of horses, place them according to pre-determined criteria, and provide oral reasons for those placements to judges.
The AQHA contest has been held for 40 years. K-State has won that contest four times in the past 11 years, most recently in 2017. The APHA contest is just in its fourth year. The team practiced roughly 10-12 hours a week outside of class time, sometimes between classes or early in the morning.