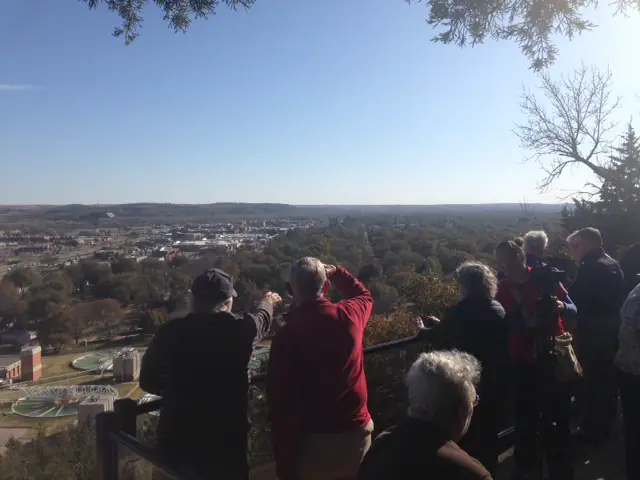 Visitors to the iconic Manhattan letters atop Bluemont Hill now have a safe and secure platform to enjoy the view.
Members of the Manhattan Kiwanis Club officially unveiled the new platform which includes a glass railing. Fundraising over the past year totaled $70,000 to construct it. Kiwanis Club President Doug Meloan, stated that while having large corporate sponsors was important, almost equally important is the individual donations they received from members of the Manhattan community.
"Probably just as important or more important are all the individual contributions whether it be $10 or $100 that really made it all come together to get the project done."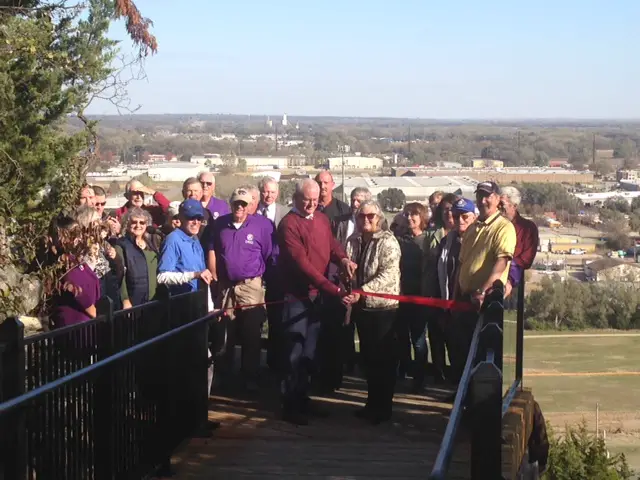 The new platform will be ADA accessible which will provide a more secure are for visitors to enjoy the view of southeast Manhattan.
Kiwanis members each year go up to Bluemont Hill to wash, paint and maintain the letters. The platform project began construction in August and took roughly three months to complete.
Video of the ribbon cutting and additional photos of the platform can be found below.