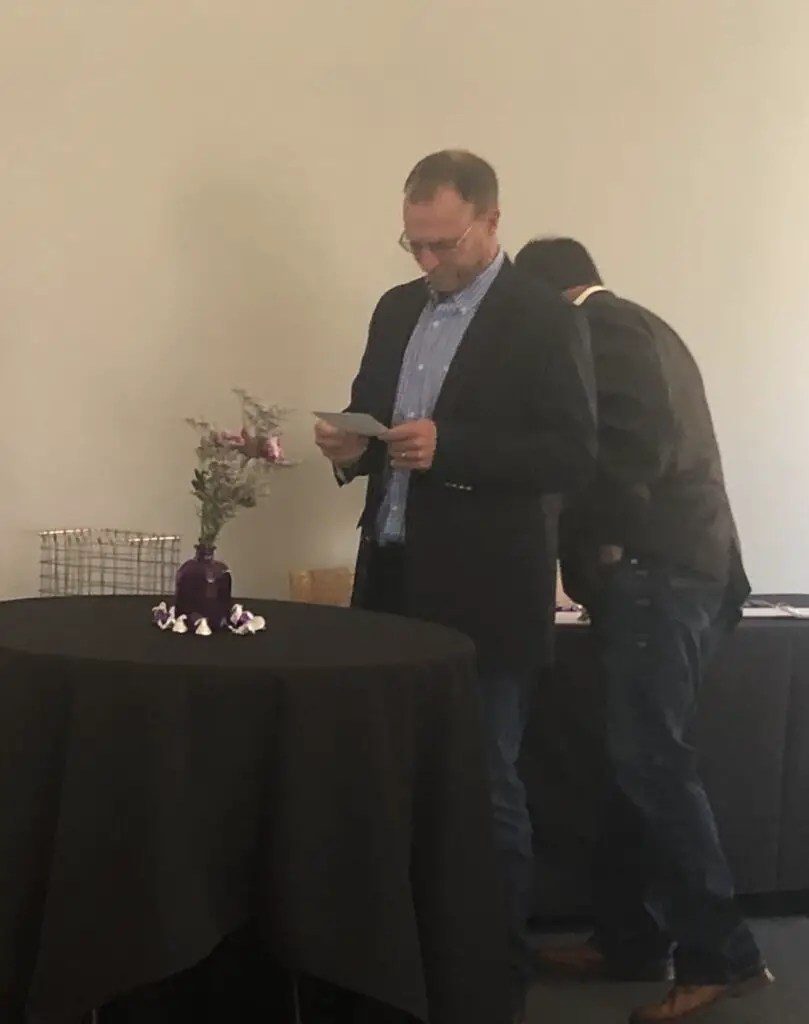 A long time member of the Kansas State University community said goodbye this week, after more than 40 years of service.
Former Director of Admissions and Director of Student Financial Assistance Larry Moeder has retired after a long journey, where he went from student to longtime K-State employee. He was honored during a ceremony Wednesday at the Marianna Kistler Beach Museum of Art. Moeder says he loved to help students.
"I've been so blessed to be able to be here at K-State, attending K-State, graduating and then starting work at K-State. It's been amazing to be able to help students, which is what I'm all about, and it's great to see all the changes that have happened here at the university," he said.
As Director of Student Financial Assistance Moeder helped students who struggled with the cost of college. As for what he'll miss most?
"The students. Even if I'm not finding resources for them, just being able to work with students that are strong leaders, it's amazing and I'm going to miss that a lot," he said.
One of Moeder's long time colleagues and friends is Christy Crenshaw who says each of them had a different approach to helping students that complimented one another.
"I focused more on systems and Larry focused more on people and so we worked together not in competition, but collaboratively," she said.
Both said one of the largest changes during Moeder's tenure that has occurred has been the increased financial burden facing students.
"The added financial struggles of our students have happened because funding resources have changed over the years and more of the burden is now on our students," Moeder said.
In addition to his role in the financial aid office at K-State, Moeder also served as adviser for the Delta Sigma fraternity. Moeder was well-liked by students and often referred to as Uncle Larry by students and colleagues. His employment tenure also spanned the school tenures of two of his nephews who both graduated from K-State.