Morse, Hatesohl and Estabrook win seats on the Manhattan City Commission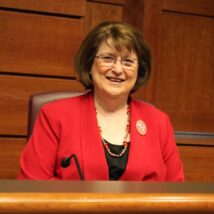 Numbers may be unofficial but they are final.
The Manhattan City Commission will see some shake up in the new year. Incumbent Linda Morse received the most votes in Tuesday's Manhattan city commission race, garnering 3,649 votes or 37 percent. Morse says one of the things she's looking most forward to is expanding internet access for students and in areas like Aggieville.
"We have some little pieces of what we could have in the future but it's going to be some important in the future for our children in schools to be able to do their homework on their phones. Some of them have to do it because they don't have wifi in their homes, so I want to solve some of that," she said.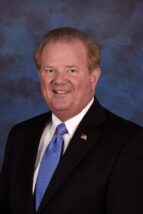 Garnering second place, with 3,606 votes, was former Manhattan mayor and commissioner Mark Hatesohl, who says as a businessman, he'll bring something missing from the commission since his last time serving.
"They don't have anybody on the commission that understands how rules, regulations and taxation affects business and business has kind of stagnated in Manhattan the last few years. We need to do something to jump start that, to make it easier for businesses to get started and succeed," he said.
Both Morse and Hatesohl qualify for four-year terms on the commission. Joining them for a two-year term will be former Manhattan/Ogden school board member Aaron Estabrook who finished third place Tuesday night with 2,906 voted. As a young parent, he says he'll be looking at some of the ways he can improve quality of life for that community.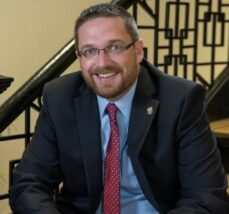 "Bringing more safe and affordable housing to our workforce in Manhattan. Another issue that we need to work on is implementing some ideas on the bike-ped systems and keeping quality of life very high," he said.
The other candidates in the race included Kaleb James, Maureen Sheahan, Mary Renee Shirk, Sarah Siders and Vincent Tracey.
Brandon Peoples and Derek Simmons contributed to this story
Manhattan voters reject sales tax increase
Voters rejected a ballot question to raise the sales tax in Manhattan by three-tenths of a cent for special projects Tuesday.
The final vote came in at 4,187 or 53.3 percent against with 3,359 or 46.6 percent in favor.
Chair of the group leading the advocacy in favor of the sales tax Stacy Kohlmeier spoke with KMAN live Tuesday, saying the results were disappointing as well as surprising.
"There was I thought a lot of good information out to help citizens understand why the sales tax was an important mix in overall funding mechanism for community projects that are longstanding and do require a lot of forward thinking," she said.
Kohlmeier says she hopes another ballot question can be brought back before the community in a future election.
"Some of those projects are pretty near term and are leveraged already by federal authorities for the levy and also for the airport. Those commitments have already been made," she said.
Speaking after Tuesday's Manhattan City Commission meeting, City Manager Ron Fehr said the permanency of tax posed a problem.
"Even though the commission passed an additional policy resolution that indicated that this is how this commission was going to utilize the funds for these projects," Fehr said.
Fehr says that may have made the tax's intended use unclear. Going forward, Fehr says they'll have to go back and reassess the projects the city was hoping to fund with the tax such as levee improvements or a new joint maintenance facility.
"Some of those projects have obviously more impact and sooner impact than others and certainly the commission will have to take those into consideration as those come forward. The levee project is one we're committed to doing and so how we pay for that is something we'll have to talk about," he said.
Fehr said Tuesday it's too soon to discuss specifics on whether projects will ultimately be postponed or canceled.
Nick McNamara contributed to this story