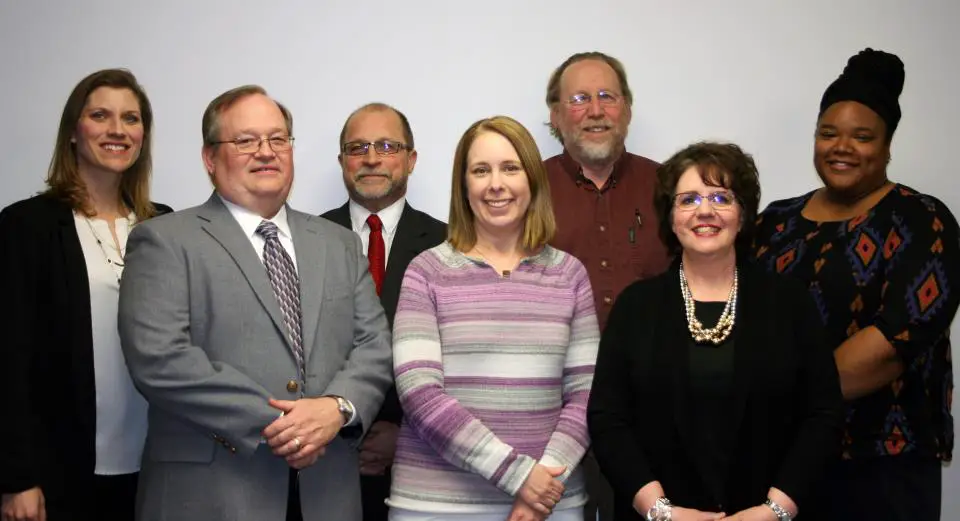 The USD 383 Manhattan/Ogden school board has approved the naming of its planned new elementary school in Blue Township.
It will be called Oliver Brown Elementary, the namesake of the landmark Brown vs. Topeka Board of Education Supreme Court case which led to the desegregation of schools nationally. Assistant Superintendent Eric Reid says public suggestions have been collected since the summer.
"We had in the triple digits of unique suggestions come in to the district. We were able to look at those and then Dr. Wade and I appointed a committee to look at those names closely and screen it down," he said.
Reid says initially, the naming committee received a recommendation to name it for Linda Brown, the daughter of Oliver Brown.
"Soon after that, we went through Facilities & Growth and I contacted the Brown family and talked about our intention to do that. The Brown family suggested re-looking at their choice. Linda Brown wasn't the source of the legislation, but really it was her father Oliver.
Reid says while the district realized the Brown family is not from Manhattan, the impact they have had on the district and the nation cannot be understated. Board Member Jurdene Coleman helped lead this group and while she wasn't at Wednesday's meeting, she called in to show her support.
"We are really excited to have a prominent person of color as a namesake for one of our schools in our district, especially as we are moving forward and focusing more on diversity and inclusion issues I think this is a good representation of where we want to go as a district," Coleman said.
Reid says through his own research and speaking with the Brown Family Foundation, he has not found another school with this name. The board will finalize the naming on second reading at a future meeting.
In other business Wednesday, the school board showed further interest in joining other Kansas districts in a lawsuit against e-cigarette corporation Juul.
The board also reached consensus Wednesday and will look to approve a resolution at their next meeting. Board Member Karla Hagemeister says they also need to be aware of the consequences of an additional trend.
"As vaping products become less available because of that restriction, the rebound is increased in traditional cigarette smoking. We still have more work to be done ahead of us," she said.
Drug and Alcohol Prevention Coordinator and Counselor Kari Humes says the district has seen a 24 percent decrease in combustible tobacco use since 2000, but the kids who are vaping are already addicted to nicotine and could be looking for an alternative. She says at the high school level, they had just four tobacco related student violations in 2017. Last year, that figure rose to 40 violations. She says they have also had to put in extra time and work to address these e-cigarette related issues.
"So far this year, the counseling hours alone have increased between the middle schools and the high school. This school year I along with some other people have put in 200 hours just trying to tackle this problem," Humes said.
Less than 6 percent of Manhattan High School students were using e-cigarettes in 2017 and it's now up to 18 percent. At the middle school in 2017, half of one percent had used e-cigarettes and that figure is now up to 6 percent.
"The death toll is starting to rise, we saw another one recently in Missouri. We have a responsibility to join in (this lawsuit)," board member Darell Edie said.
Assistant Superintendent Reid says he will have a resolution drawn up for the next meeting to allow the district to officially join the lawsuit with a growing number of Kansas districts.