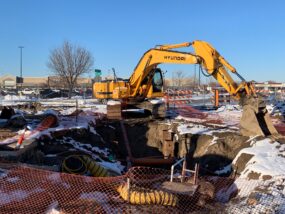 Completion of road work meant to repair a sinkhole near the intersection of Hayes Dr. and Bluemont Ave. has been pushed back to mid-January.
City officials originally hoped for work to be completed by the end of the year, but high water levels in the ground have continued to cause delays.
Ron Fehr, the Manhattan city manager, says decreasing water levels at Tuttle Creek Reservoir will hopefully help with this issue.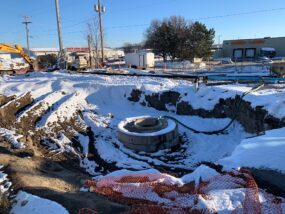 Fehr explains some of the work that is currently being done on Hayes Dr..
The sinkhole was formed over the summer after heavy rainfall and flooding caused a sewer main in the area to fail.
For more information about ongoing public-works projects in Manhattan, visit cityofmhk.com.