The Manhattan City Commission on Tuesday committed to some big dollar improvements on both the north and south sides of the city.
First, in a 4 to 1 vote, the commission approved a $4.3 million construction contract for a new Douglass Recreation Center. It includes a $400,000 contingency, which came in under expectations. The center will be another piece in a complex of recreation buildings, featuring a 3-lane elevated track and programmable to accommodate an 84-foot basketball court, two NCAA volleyball courts and two pickleball courts alongside community and fitness rooms.
Mayor Mike Dodson says the walking and biking activity throughout that part of the community demonstrates a need in the area, adding it will be great for Manhattan.
"Sometimes you have to look forward, sometimes you have to make investments, sometimes you have to take a little risk. You do this in business everyday," he said.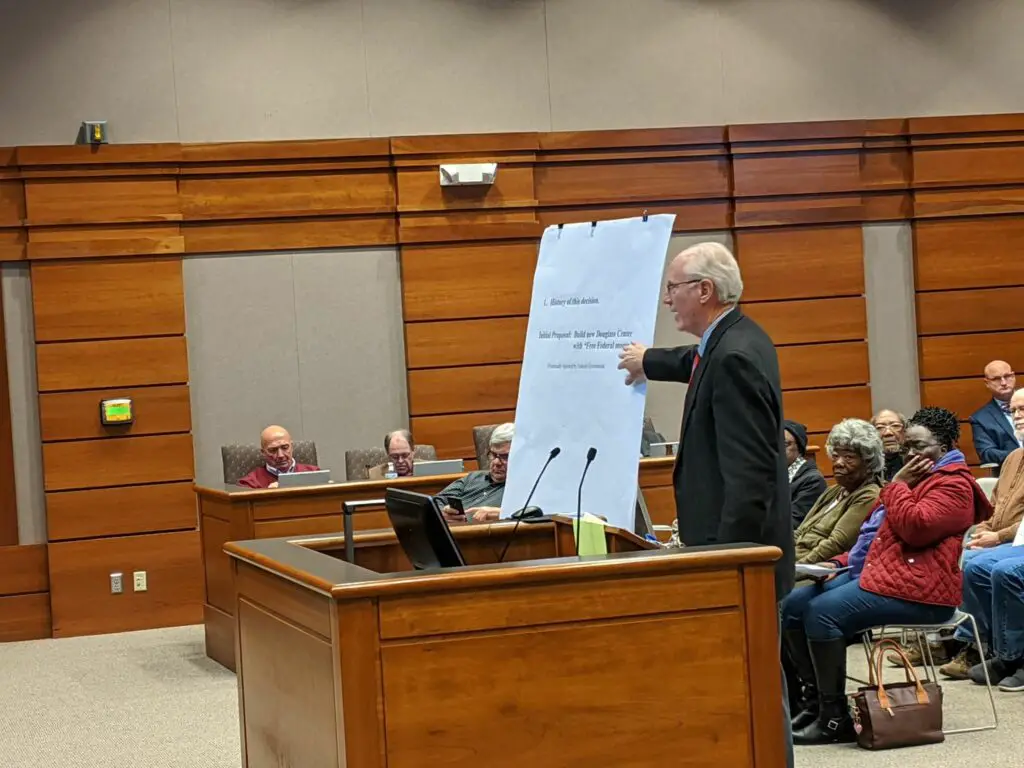 Mayor Pro Tempore Usha Reddi echoed Dodson's sentiments, saying the time for the project is now. She also proposed denoting the history of the area in a way similar to the display at Peace Memorial Auditorium.
"There needs to be some history there. If we ourselves don't know it, the people that come after us definitely won't know it," she said.
Casting the lone opposing vote was commissioner Wynn Butler, who says he doesn't believe the city has a solid financial plan for all the projects it's lined up.
"Because the next commission's got to balance this. They can't look at it one item at a time. I wanted us to sit down as a group and see how we were going to handle this after the sales tax failed, but we were unable to do that," Butler said.
A packed City Hall chamber, including several supporters and opponents of the project were on hand. Kansas Health and Fitness Association representative Greg Ferris spoke in opposition. His association represents for-profit fitness clubs. He says basketball courts and community rooms are what cities should do — but says the city should steer clear of providing fitness centers. He says the city would be competing with and "stealing" members from such businesses.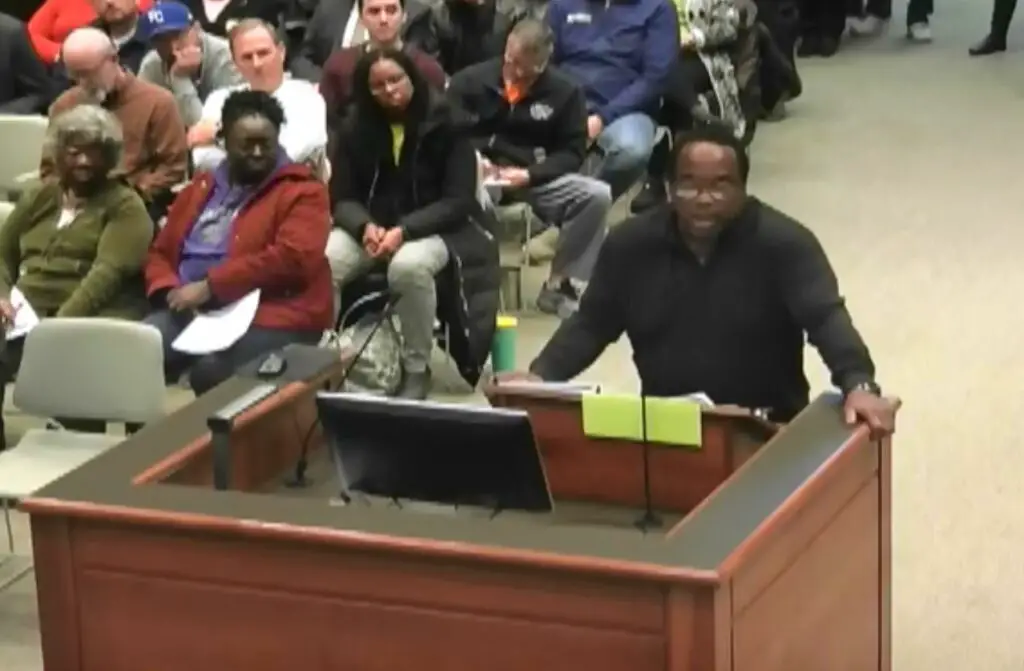 "The new Genesis, which will be spending about $285,000 a year in property tax, is very much opposed to you taking part of that money and building competition for it," he said.
Douglass Center Director Dave Baker countered that comment, saying not everyone can afford such memberships.
"After 80 years, I think it's time that we should really consider some kind of way to build this facility. It's imperative for our community."
City administrators says around $900,000 of debt is scheduled to retire from the Bond and Interest fund before the debt service for this center comes online — leaving room for the city to cover principle and interest on the project without hiking property taxes.
Commissioner Jerred McKee acknowledged Manhattan's tight finances, but says if the city holds off maintenance for too long the building could end up like the Jail House. He says that building has been neglected to the point it's a liability to enter.
"So what's going to happen is that building is probably going to come down, which is an historical loss for our community and that same thing has been replicated at various other facilities. If we don't make this investment now, the same thing will happen to the Douglass Center, and that will be a massive, massive loss for our community," he said.